Amazing work and Easter holidays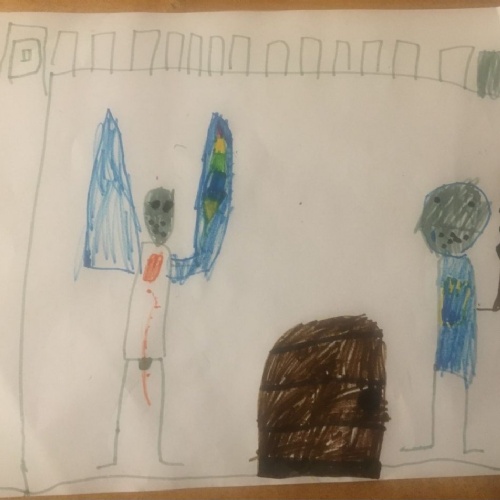 Well what a busy week you've had!
Thank you to everyone who has emailed me with pictures of all the lovely activities you've been getting up to this week. Please take a look at the photo's below!
I also have some special mentions for children who've been making the most of our educational apps this week.
DoodleMaths
Jellyfish earned an amazing 1213 stars this week! We came in 3rd for the DoodleMaths star - let's see if we can get to first place next time!
Well done to the following children who earned more than 50 stars this week:
Ava, Brooke, Cameron, Erin, Imogen, Leo, Louie and Olivia
Well done to those who earned more than 100 stars:
Well done to the children who had a 5 day streak!
Once again this weeks Top Doodler with 312 was Leo! Can anyone challenge Leo fot the title?
Reading Eggs
It's great to see more of you logging on and trying out this app! Special mention to Imogen who earned a silver and a gold certificate this week!
MyMaths
Well done to the following children who scored 100% on their 'Comparing Mass' activity:
Louie, Bella Anne, Erin, Leo, Imogen, Ava
Well done to Olivia who scored 100% on her fractions activity!
Easter Holidays
Next week ordinarily would have been our Easter break so please feel free to take more time to relax. The tasks I've assigned on the apps will still go live on Monday but please don't panic about getting them all completed over the next two weeks (let's call these first ones a practice run!).
I too will be off the school rota for my Easter holiday time. During this time I won't be blogging or checking emails but you can still use contact@keyworth.notts.sch.uk email if you need to get in touch with someone from school or even phone the school office on 01159748088.
I look forward to hearing all about what you have been up to on my return!