Home Learning Maps WB 11.5.20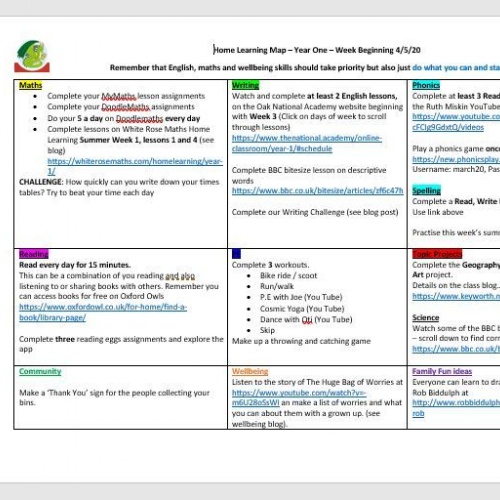 This week's maps are attached below.
Remember, please do not feel pressured to complete every task on the map. We understand that some children like having a clear focus and routine, whereas others need more flexibility. As a minimum, please try to complete some maths tasks and do some reading together.
There are separate maps for year 1 and 2. Both are available in Word and PDF formats.
Please see our separate blog posts for more details on Maths and Writing.
If you have any questions, please email me at jellyfish-teachers@keyworth.notts.sch.uk