Home Learning Maps WB 18.5.20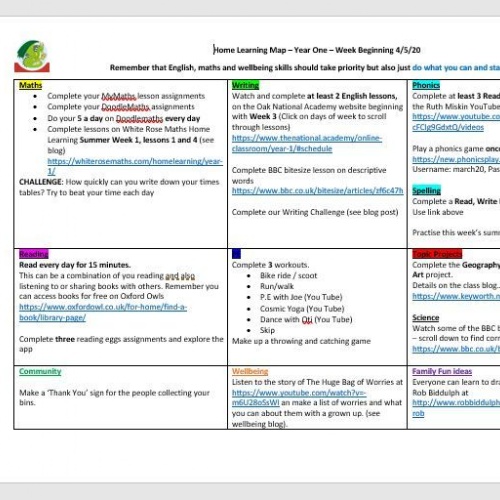 Home Learning Maps are attached below
Hi all. Following some parent feedback, we have decided to post Home Learning Maps on a Friday, ready for the following week. We hope this will give you a chance to look over the activities and prepare any resources you need to start on Monday.
Remember to have a look at our Maths and Writing blogs for more detail on these tasks.
Have a great weekend!