SCIENCE WEEK 2021!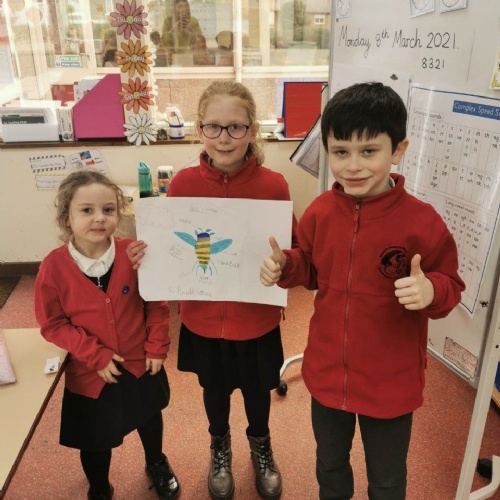 We had lots of fun celebrating Science week this afternoon!
It was lovely to have a full class today in Sweet Peas! What better way to start the reopening of school with Science week activities!
We have had such a fun afternoon of designing robots based on real life insects and thinking about what sort of challenges they could they complete based on their strengths as an insect. We've had search and rescue beetles, butterflies that alert builders to dangers on building sites and many many more!
During the second half of the afternoon we learnt about a range of different inventions such as: the tv, crayons and phones! Then we got creative and designed posters for our own inventions! We had inventions that collected plastic from oceans, disguised submarines, talking toys that talk to your dog when they're at home alone! We had some INCREDIBLE ideas and I think we might have some future inventors amongst us!