Andy Goldsworthy inspired artwork!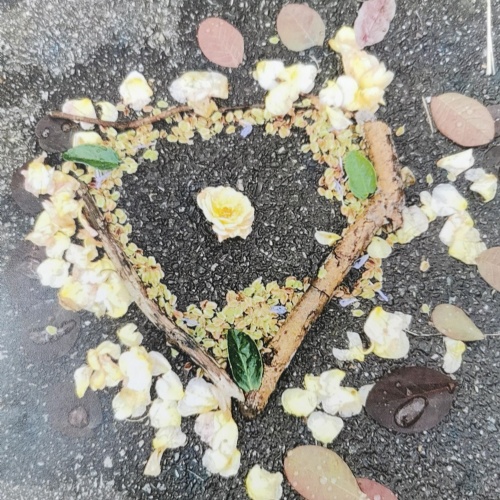 We have been inspired by the artwork of Andy Goldsworthy over the past few weeks...
It may have been a wet and grey afternoon, but this didn't stop the Sweet Peas creating their Andy Goldsworthy inspired artwork.
Over the past few weeks we have learnt about the British sculptor and photographer Andy Goldsworthy. We have looked at different angles to take photos and looked at his most famous work which has included features of nature as part of our 'tremors' topic. We spent last week planning our own nature inspired sculptures using mud, grass, leaves, twigs, flowers and stones.
Here are some of our amazing creations!