Parks class create Native American Totem pole designs!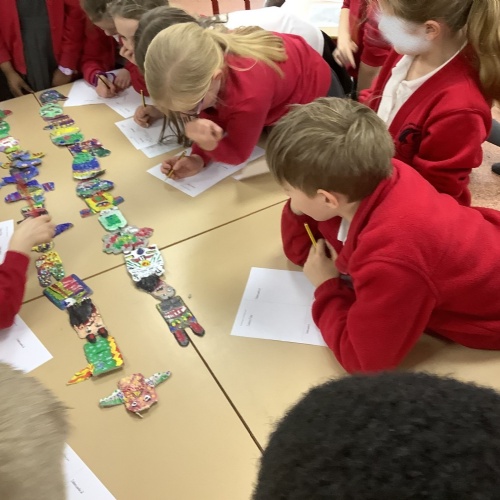 Please enter an introduction for your blog post here.
As part of our Road Trip USA topic Parks class created clay totem pole designs inspired by the Native Americans.
The children worked so hard and learnt about the Native Americans, the significance of each of the animals used in designs (I'm sure the children will tell you!), traditional colours used and the importance of the totem pole to Native American communities.
Yesterday the children gathered round and admired each others work and did a gallery walk! Mrs King even came to pop in and visit to see our talented artists!
We're so proud of the finished results! Check out the pictures...