A super busy afternoon in Parks class!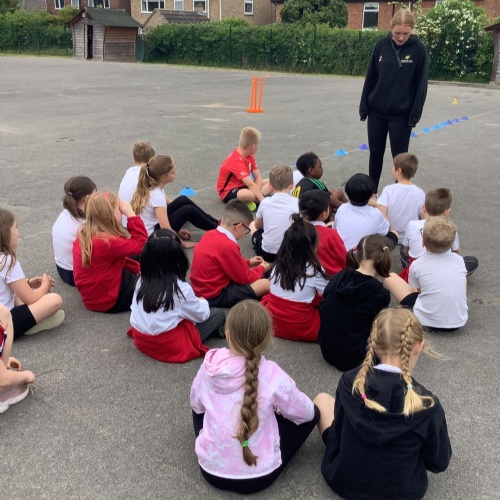 Find out what we got up to this afternoon..
Hello!
We had a super busy afternoon in Parks class today, we took part in exciting heating and cooling experiments in Science. This meant we got to use fancy thermometers to find out the room temperature, our armpits temperature (eww) and find out the temperature outside (the year 3's also managed to use some of their recent Maths skills!). In another experiment we used food colouring in ice to see how two colours merge and change over time as well as observing solids turn into liquids.
Afterwards we learnt some cricket skills with Trent Cricket coaching- we learnt lots of different fielding and catching skills. The children can't wait to apply these skills to their cricket lessons in PE! Keep your eyes peeled for Trent cricket clubs the children could join!
Well done Parks class for another wonderful day!