Jubilee celebrations in year 2 and 3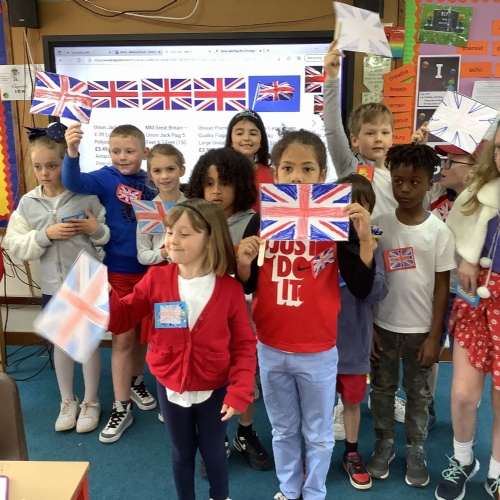 We celebrated the Queen's Jubilee with a little bit of sparkle!
We ended this half-term with a bang! Year 2 and 3 children spent the morning doing three different activities with either myself or Mrs Lees. Please see what the Year 4's got up to here
We made flags, crowns, and sparkly badges to celebrate the Jubilee.
All the children were a delight and it was so lovely to see the children get crafty, celebrate and most importantly have fun!
We ended the afternoon with a movie and some of us even had some scrumptious ice creams!
Please take a look at some photos from today's events: