Parks class create Picasso inspired artwork for the keyworth show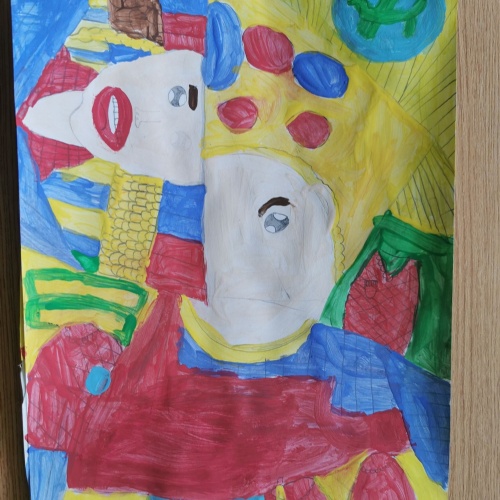 What have we been working on in Art recently?
How AMAZING are these self-portraits Park's class created?!
Parks class created some Picasso inspired self-portraits for art with Miss Middleton.
Each child received a photo of themselves, they then cut their picture into geometric shapes and placed these randomly on an A4 piece of paper. After that the children then worked from their reworked photo of themselves to sketch and paint from.
All pupils will be entering the Keyworth Show art competition. You can see your child's art work on display at the show on Saturday 2nd July in the village hall. If you do not want your child's work entered into the competition, please let me know.
Now just admire their beautiful artwork: