30 days wild!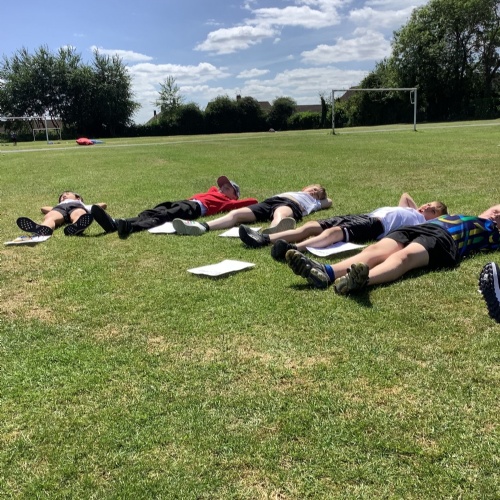 Today we took part in 30 days wild!
Hello!
It's the month of June so Parks class took part in a few activities for the 30 days wild activities.
What is 30 days wild?
30 Days Wild is a fun, feel-good challenge run by The Wildlife Trust every June. Back for its seventh year, it brings people closer to nature where they live, taking small actions that can collectively have a big impact!
For those that are new to 30 Days Wild, it is The Wildlife Trusts' annual challenge where we ask everyone to do one wild thing a day throughout the month of June. 2021 saw over 760,000 people going WILD!
What did Parks class do?
Today Parks class took part in some of the 30 Days Wild activities and we wondered if you would like participate at home too?! We took part in a Scavenger Hunt and Sensory Bingo and listened to birdsong, hugged trees and thought about what we could feel in nature. The children felt grounded and super calm!
Where can I find out more?
If you would like to find out more please visit this blog here.
Take a look at some of our pictures: