Conkers, we're collecting conkers!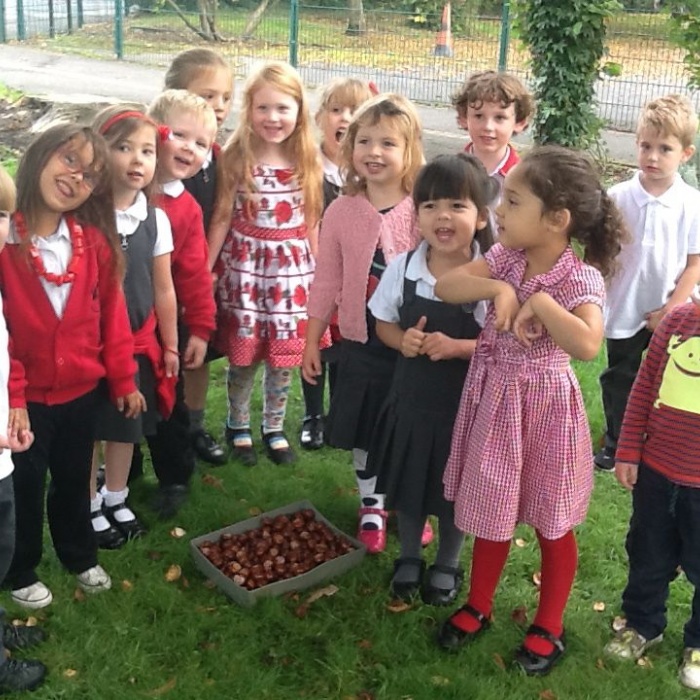 Children trying hard to find the biggest and the best conkers!
This afternoon F1 and F2 had a lovely time out on a crazy conker crusade! The children rummaged high and low to find the biggest and smallest conker in the whole school! The children were successful in filling a whole tray of shiney conkers. The children have estimated there to be over a 100 conkers in total!
Click here to see some more photos!