Chinese New Year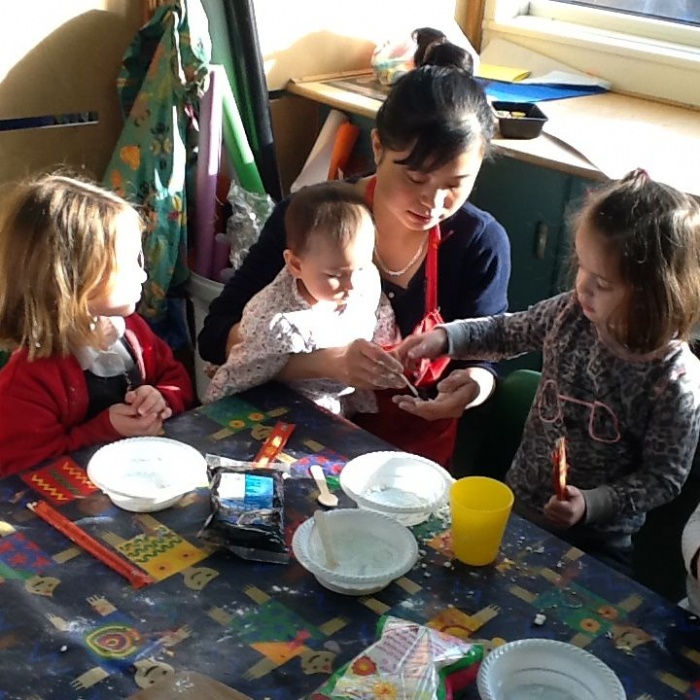 Making Chinese rice sweet dumplings .
This morning the children made their own dumplings mixing rice flour and warm water to make a dough ball and then adding sesame paste for the filling. When they were cooked we could taste them, the children said they are very sweet and nice.
Click here to see how clever we all were at chinese cooking.