Visit to Church Polar Bears & Penguins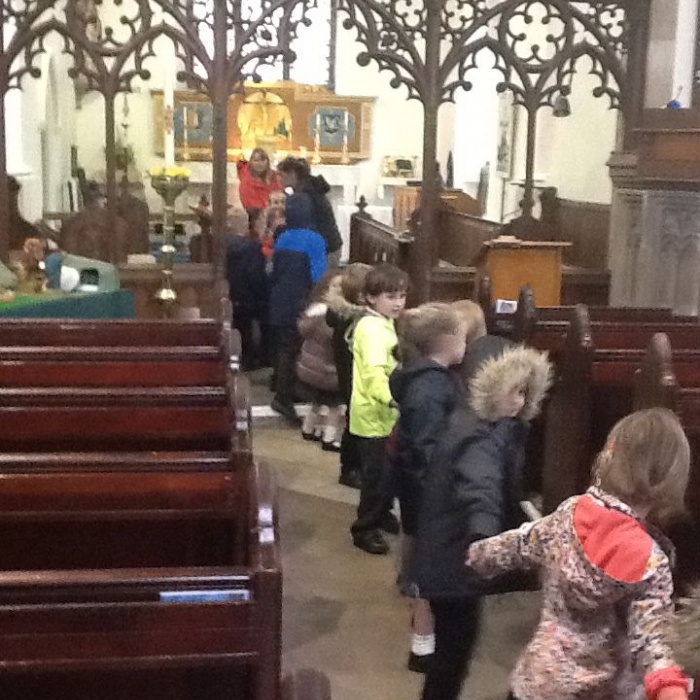 Measuring how long the rope is to reach the bell in the tower..
We visited St.Mary Magdalene to find out about the inside and outside of a Church.
Mr.Clothier showed us around telling us about th Church and the names of different objects in the Church.
He rang the bells and we measured how many children long the rope was that reached the bell in the tower.
Click here to see what we were finding out about.