Royal Wedding celebrations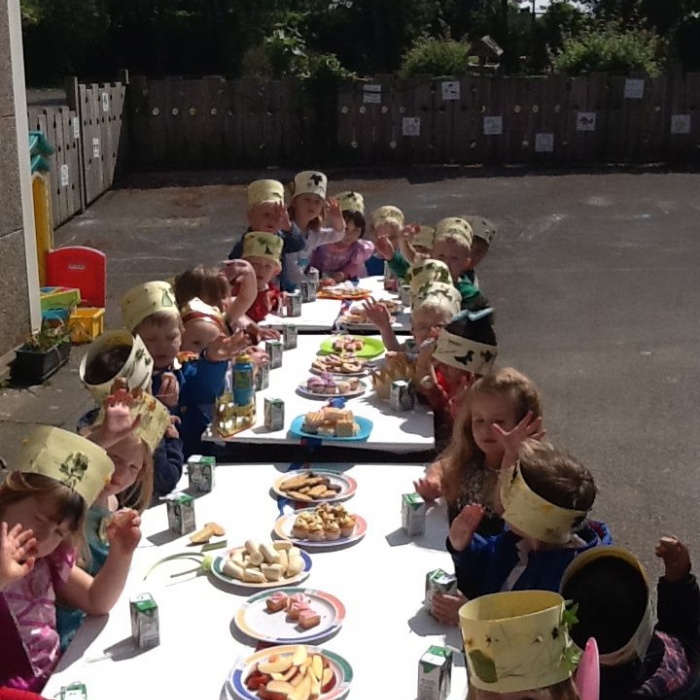 Party time to celebrate the forthcoming Royal Wedding.
The children decorated cakes with red, white and blue and shared all the lovely treats.
We started the morning with our usual singing session followed by a mysterious bride making an appearance!
We talked about Prince Harry and Meghan getting married at Windsor Castle and links with what we have been learning about this half term. Some of the F1 children also had the opportunity to join in our own Royal Wedding ceremony this afternoon with the Polar Bears.
Click here to see our Morning celebration photos.
Click here to see the Wedding Ceremony celebrations.