Christmas Letter Project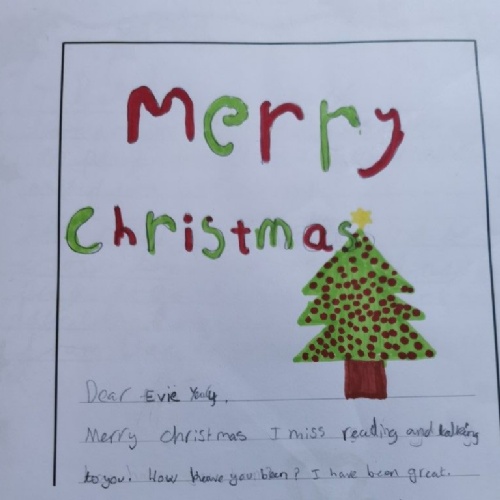 Hello,
This half-term the School Council spoke of how they missed playing and seeing their friends from other bubbles.
So we decided that every class could write Christmas letters to their friends in other bubbles so they didn't feel so lonely. The school council also designed posters about how the children could participate in our letter project and we put these posters around the school.
The letters were then quarantined and handed out to class teachers.
The smile on the children's faces was a lovely sight to see! It felt incredibly festive!
Here are just a few of the letters sent: