Speak Out. Stay Safe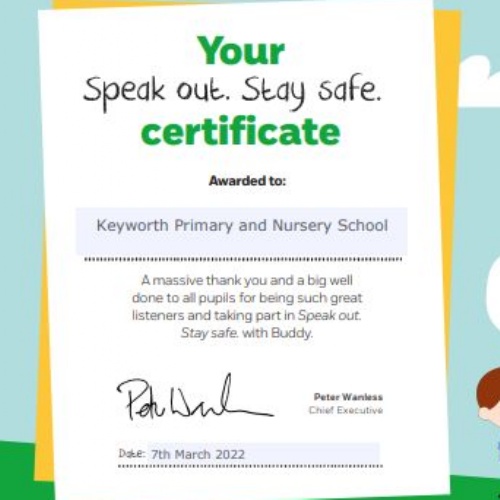 NSPCC Speak Out, Stay Safe programme - well done, children! Here is your certificate.
Since our return from half term, the children in KS1 and KS2 have been finding out about the Speak Out, Stay Safe programme from the NSPCC. The objectives of the programme are to help children understand:
abuse in all its forms and how to recognise signs of abuse
that abuse is never a child's fault and that they have the right to be safe
where to get help and the sources of help available to them, including the Childline service.
This has taken place during assembly time as well as class time. They all listened REALLY well - we are very proud of them for being so sensible about a tricky subject. Well done, KPNS children!
Parents, for further information please follow this link: Speak out Stay safe programme | NSPCC Learning