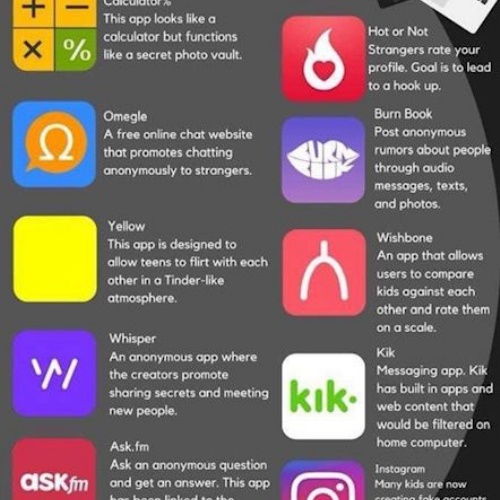 Parents - Are You Aware Of These Apps?
Published 09/03/21, by Helen Holmes
Although these apps are aimed at teenagers, you may find that some of the older children in school are aware of them. If you have an older child, it's worth taking a look at the attachment to see what they may be aware of now and when they move into their teenage years.
Read More