Bathing Baby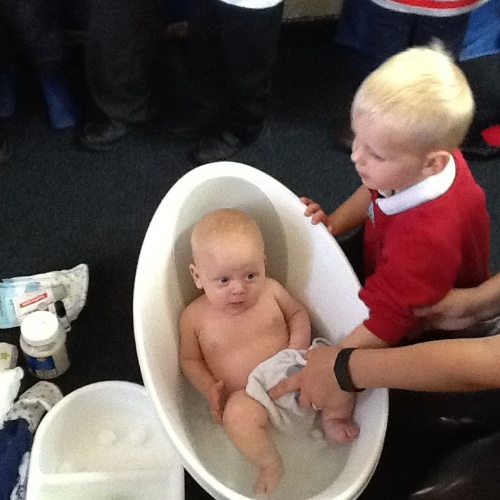 We had a special visitor today to demonstrate how to bath a baby.
We found out about thermometers to test the temperature of the water, cotton balls to clean the baby's eyes, ears, neck and bottom. Using coconut oil to moisturise his skin and aromatherapy oils for baby massage.
The children had an opportunity to ask questions and talk about how to care for a baby and how to bath them.
They sang songs to the baby to make him fell happy.
Thank you to our visitors for sharing this experience with the children. They then went to play in the water and pretended to bath their own baby.
Click here to see more photos