What a Glorious Feeling - singing in the rain!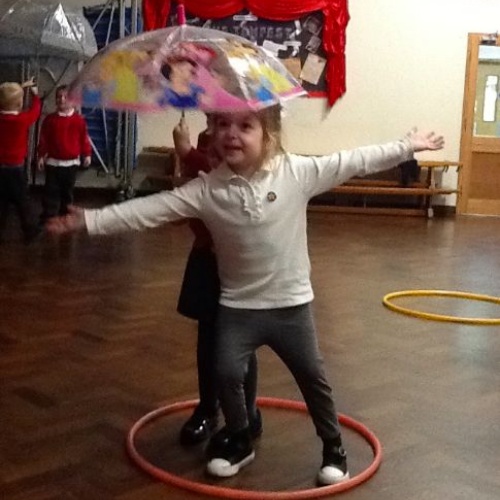 Thank you to all the parents that sent in an umbrella!
The children had an amazing time in the hall listening to Gene Kelly' "singing in the rain".
We tried to do some of the dance moves to the famous film clip.
Don't be surprised from now on if the children do some amazing things with their umbrella's! Hopefully they won't go standing under pouring drainpipes though!!
The hall was filled with laughter and incredibly we all survived without being poked in the eye!
It was an amazing way to finish off our topic 'Why is Water Wet?'
The cries of "Again, Again" showed how much the children enjoyed it. Click here to see some of the photos!