Its Getting Busy! Oh Yes It Is!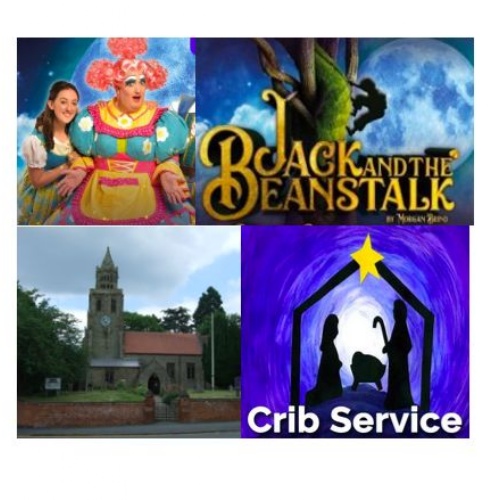 Next week is going to be wonderful ..... but busy!
We will be going to the Pantomime...... Oh yes we will!
We will be going to the Church for a traditional crib service. This is a very special time for the young children. The look of awe and wonder in their eyes is a very special thing to see. The true meaning of the First Christmas story is experienced in the church setting.
All family are welcome to come and join in with us. Mums and Dad's, Grannies and Grandpa's , Carers too. Come and experience it with the children and see for yourselves what a special time it is.
The children will be delivering the pictures they will have made during the week for the church to display during the festive season. The congregation of the Keyworth Parish will be able to look at the children's work all over Christmas.
During the week we will also be making lots of stars to decorate our 25ft Christmas tree.
We will also be continuing our topic "What happens when I go to sleep?" by making telescopes to look at the stars that come out at night. so .....A big shout out for tubes! cardboard rolls from kitchen towels and the insides of toilet rolls please. The more the merrier as children love making multiple telescopes and binoculars!