Builders tools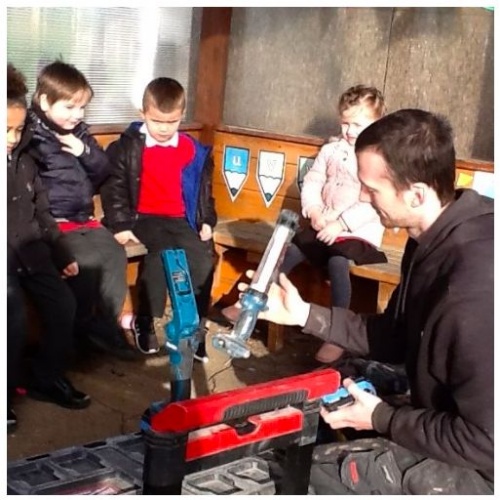 This morning we were very lucky to have a real builder visit us.
He showed us lots of the tools he uses to build and fix houses. We even got the chance to use a drill to make holes.
The children asked lots of questions about the tools and what they are used for.
Click here for more photos and watch this blog page for more this week.