Tapestry - A new way to feel connected to your child at school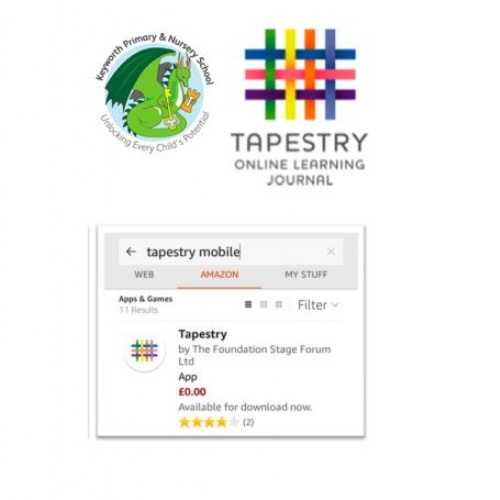 Thank you to so many of the Foundation Stage parents for filling in the form and activating your new Tapestry Learning Journal accounts.
We have already received lots of observations and comments from home which is wonderful.
More forms for signing up will be available in the classroom or in your child's book bag just in case you have mislaid it. So don't worry if you haven't managed to sign up yet.
What are the benefits of signing up?
You get to see photo's of your child busy doing their activities during the school day. You will be able to see the comments we have made about their achievements and what sort of positive attitude they have shown whilst doing that activity. You will get a notification on your phone when a new observation has been added.
Even better - you can add your own observations of your child and write a comment for the teachers and staff to see. I found out yesterday that someone is a swimming superstar in our class! It is so nice for the teachers to find out about your child's life outside of school. That way we can build up activities that reflect your child's own interests.
So please take the time to sign up and we can celebrate your children's successes together.
To help I have attached the parental Guidance sheets that Tapestry have put together to guide you through the processes from logging in to adding your own observations to send to school. See below.