Science Week - Animal Life Cycles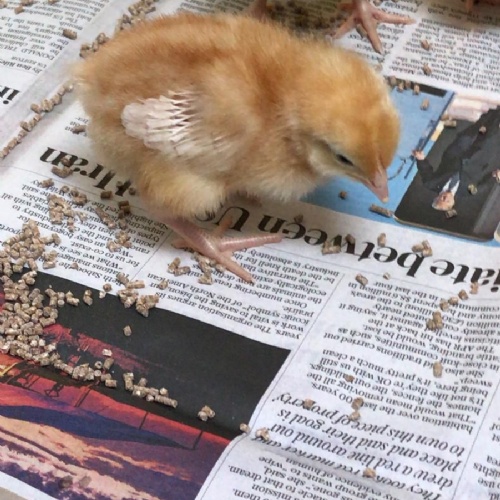 Our chicks arrived in the Foundation Unit just as Science Week was in full swing.
The children were so excited and it has been a wonderful experience which is going to continue for another few days. 8 of the eggs hatched overnight and so the children were greeted by a grand unveiling of beautiful little fluffy chicks. They heard them before they saw them. There was certainly a lot of "Awe and Wonder" going on when we took the cover off for the children to see them for the very first time. The interest and fascination over the last few days has been wonderful to see and we know the children have been talking about the chicks at home a lot too. Thank you so much for your contribution to this event. It really has been so worthwhile.
2 eggs were left and we kept our fingers crossed and our eyes peeled all day to see whether one of them would hatch whilst we were all at school. Then! at 1pm on the Thursday one of the children noticed a big crack and a little chick started to emerge before our eyes. The children were able to see first hand how hard it is for a chick to get out of its egg and that it had to have lots of rest breaks. They could see the chick wasn't fluffy to start off with and it was very wobbly.
We were left with one egg left and were keeping our fingers crossed for it to hatch soon and keep the one lonely little chick left in the incubator company. They like to have friends apparently! When we got back the next morning there were two happy little fluffy chicks ready to join the other 8 in the heated viewing box.
So in total we had 10 healthy chicks. 9 little girls and 1 little boy. The girls have ginger marks down their body and the boys are more of a cream colour. CLICK HERE to see the photos so far. There will be more photos added throughout the week so keep checking back. We will also announce the 10 names chosen out of the hat for our chicks! There have been some very amusing names sent that have made us laugh, so watch this space.
The news this morning is that they have grown a lot over the weekend and are starting to grow their proper feathers.
Take a look at some of the videos we have taken