An A-Z of vegetables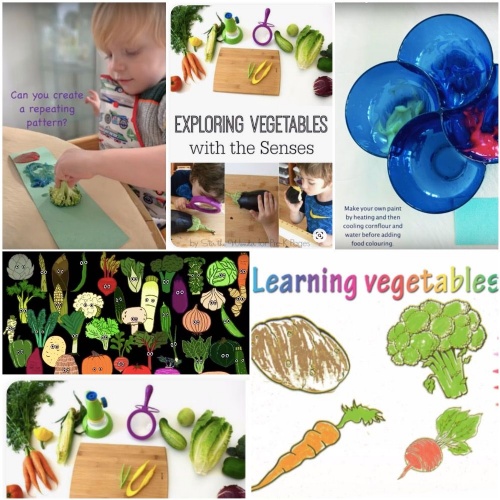 Good morning!
So today you could learn a whole alphabet of vegetables. Watch the video below.
So our challenge today is to find out about lots of vegetables. Talk about ones that you have never heard of before. Some of the vegetables on this video also have different names to the names we use. What do we call them instead? Perhaps use the Internet to find some photographs of them.
Then, have a look around your house. What vegetables have you got? Take a really good look at them. get up close and look really carefully. If you have a magnifying glass .... get really close!. Smell the vegetables. Feel them.....are they rough or smooth? Taste them if you get the chance! Use your senses to find out about your vegetables.
Now that you have got to know your vegetables better than ever before, draw and label a few of your vegetables. Don't forget to take a photo of your fabulous drawings and writing and add it to your journal.
Mrs Gerrard has also got creative with some of her vegetables. She has even made her own paint out of cornflour, water and food colouring! Take a look at the video below and have a go yourselves.