Busy Busy People!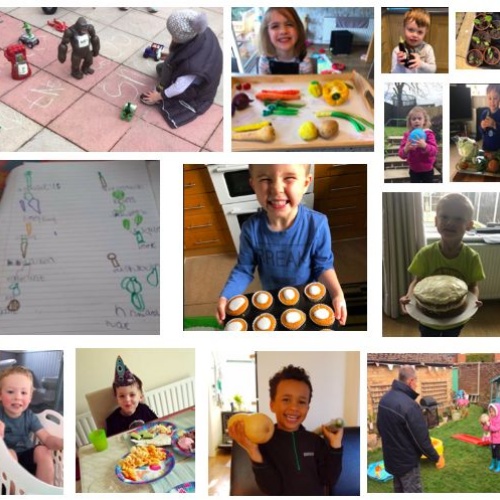 So many different activities taking place yesterday!
A Big Happy Birthday to a certain little boy!!! We hear you had to work hard and do a treasure hunt to find your rewards.
Lots of cakes being made. It looks like cup cakes and giant carrot cake have certain brought out the smiles.
Miss Robinson will be pleased to see children taking her up on her catching challenge too.
Word hunts out on the patio with your toys is an amazing way to get to know those tricky words.
Lots of looking closely at vegetables and some fantastic activities like playdough, weighing, drawing and measuring going on. I even saw a video of someone printing with potatoes. Great job everyone!
Todays challenges
At the bottom of this blog or in your Tapestry Journal I have attached the story sequencing cards if you have a printer to print them out. If not, don't worry you can draw your own pictures. I always love to see your own drawings.
When you have done take a picture and send it to me....... then put your story board in a safe place because you are going to need it for your challenge tomorrow!
NUMBER OF THE WEEK!
Mrs Gerrard has sent me a link to get you thinking about the number .........
Have fun today.