Free access to 'Phonics Play'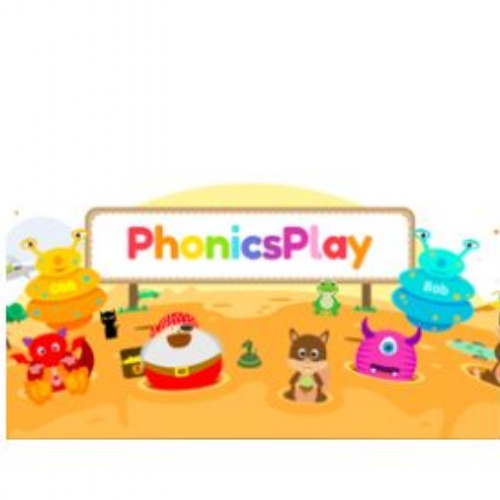 It has been amazing to see how many of you are still trying hard to incorporate your phonics into everyday life at home. Even in the Holiday time!
A really useful site that has now become fully accessible to parents too is Phonics play.
This offers lots of interactive games that engage the children quickly and allows them to be exposed to all of the sounds they need to be practising. We often use these in school and find the children love them.
If you visit the website you will see that they now give you a username and a password that will allow full access during this home learning period. username - march20 password home
Click here to be taken straight to their website
How can you build in phonics without your child even knowing ?
We actually start just by developing listening skills. Saying nursery rhymes together, playing simple musical instruments, or even just banging wooden spoons, and following each others rhythms and beats.
Good old fashioned I Spy is a brilliant start too.
We often take buckets of water and paint brushes outside and have a go at writing letters on the floor then watching them dry off in the sun. Or you could write the letters for your child and they go over them with the wet paintbrush.
Play hide and seek with letters around the house and make a competition to see who can find the most and them name them correctly.
Play 'go fetch!' with their toys. get me a toy that starts with a ' b' or even segment the word so they have to blend it back together to work out what they need to get eg Can you get me your c-a-t?
Take out some of your shopping and hunt for just one letter on the packets.
Most of all....... just enjoy reading and playing sound games at the moment.
For Parents who want to know a bit more detail
Our own school website has lots of resources that follow the RWI structure for sound lessons Click here
and there are also lots of video's from the RWI team to explain some of the methods we use Click here
Here is another useful video that has been produced recently by Oxford Owl, who are associated with RWI (Read Write INC), to assist parents who are now trying to help their children learn at home. It lasts ten minutes and covers A LOT so do not think that you are expected to do all of this! However, we have had a few questions from parents wanting to know a little bit more and this video is quite informative.