Keeping fit the Supertato way!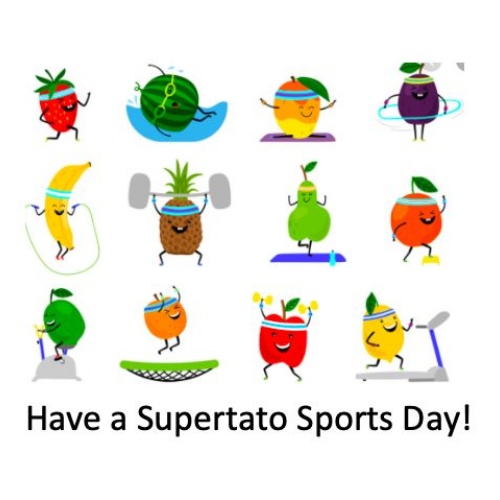 Mindfulness is on our list for this week and one of the best ways to feel great about yourselves is to get out and get fit! Can you devise a Supertato Sports day that you could do whilst having your garden party on Friday? Or simply having a family sports day getting everybody up and moving!
Mix in a little maths along the way by awarding scores and adding them up in the end to see who is the winner.
This family had great fun with their sports event! Mind out for the javelin!!!!!
Photos of some of the great activities at home so far this week.
I can see that lots of you are planning a VE day 75th celebration party too.
As we were thinking about family trees last week and it is VE day too, it got me thinking about my family.
Both of my grandad's took part in the war and so I will be joining in with the celebrations on Friday and remembering all that they did. So here they are . My Grandad Tom and Grandpa George. One was a 'Desert Rat' in the army in WW2 and the other was in the Navy for WW1 and then served as a police officer in WW2. So they were my Superheroes.