Dragon wings and happy faces!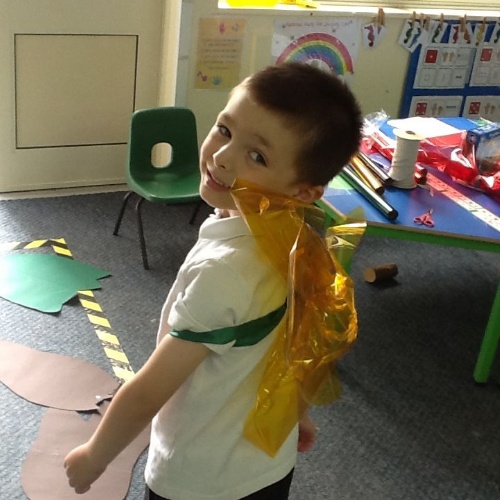 It was so nice to have a few children back at school today .... a big shout out to our Home Learners too! Send in some pictures and let us know what you were getting up to. Did you turn yourself into dragons like we did? We want to blog photos of both children at school and at home so we all still feel connected.
The children were so pleased just to be back so we let them just have time back in the unit whilst learning our new rainbow rules for staying safe.