VIP Thank You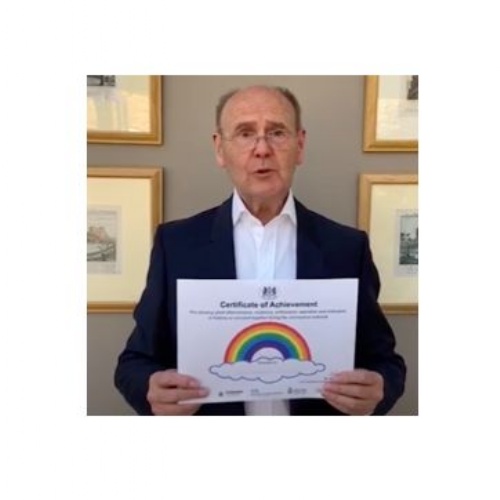 We wanted to say a big thank you to all of the children and parents for being so amazing over the the last couple of months, but someone else wanted to say thank you too.
The Lord-Lieutenant of Nottinghamshire, Sir John Peace, is launching a major initiative to thank every child and young person in Nottingham and Nottinghamshire, following on from HM The Queen's recent broadcast to the nation.
He wanted to recognise the determination, resilience and motivation of children and young people, which is helping the National effort in succeeding together during the coronavirus outbreak.
The Lieutenancy is the link between the Monarchy and the County of Nottinghamshire. It represents and upholds the dignity of the Crown, arranges Royal visits to the County and celebrates the achievements of the people of Nottinghamshire and their service to others.
Please find a copy of the certificate provided by Sir John Peace attached below if you want to share this with any other children who deserve one! Your child's certificate is attached to their Tapestry Learning Journal.