Diwali, Dancing and Doodlemaths!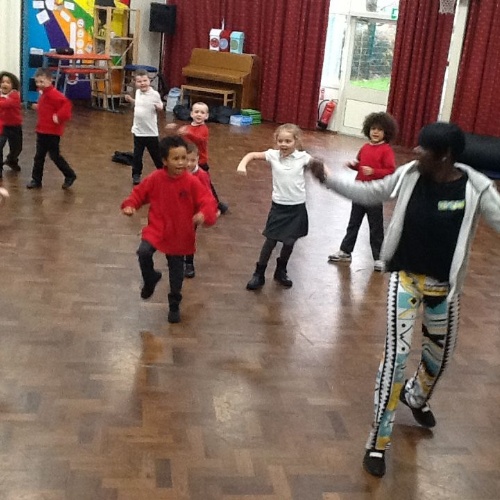 Bluebells have had a great time this week!
We had some special treats on Friday! First of all, during our Golden Egg assembly, we found out the results of our Doodlemaths head to head with Meadow class and...WE WON!
Many thanks to George for selecting the golden envelope with out special prize inside which was a non-uniform day for the whole class! No date is set for this yet but we will be in touch as soon as it is finalised.
Well done Bluebells for earning those stars and keeping yourselves in the green zone :D Keep it up!
Our next treat came in the morning when we had the opportunity to take part in an African dance workshop, which told stories through music and movement. The class were all very enthusiastic and put a lot of effort into hitting those moves!
Finally, in the afternoon we completed some art activities for Diwali festival, which we have been learning about in RE. We also took turns completing a Rangoli pattern using coloured rice. Everyone was super sensible and it was lovely to see Bluebells working as a team and complimenting each other on their efforts.