Have you seen the "news" today? ;)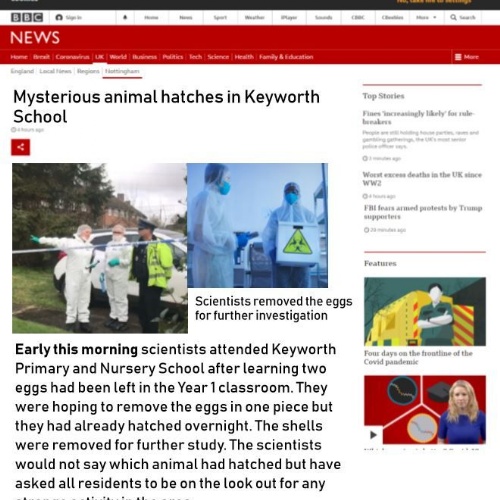 Bluebell class were in for a big surprise this morning...
Our mystery eggs have hatched overnight and the animals inside have escaped!
It would seem that news of our strange eggs reached the ears of some important scientists who came to take them away this morning, but when they arrived it was too late - the eggs had already hatched! Read the full story below.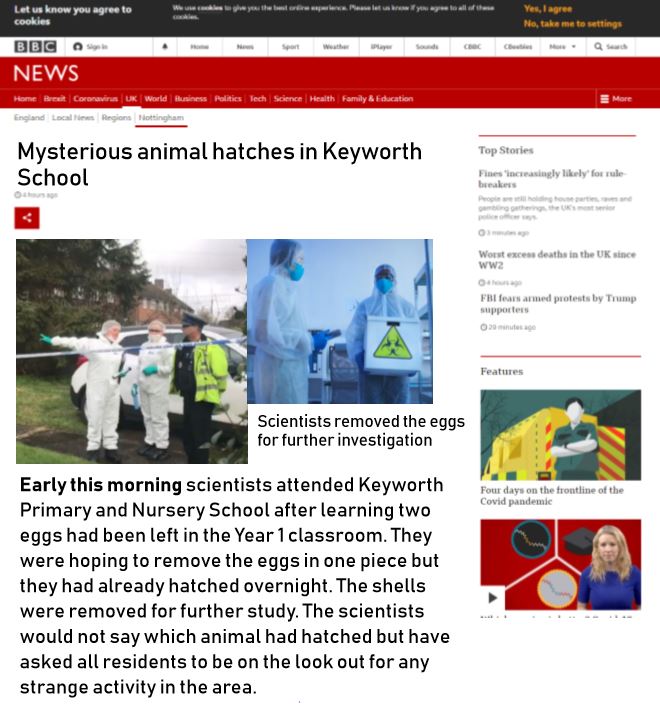 Bluebells arrived to find muddy footprints all over the floor leading out of the classroom! One of the naughty creatures even jumped up onto the table. We had a discussion about which animals it could have been. Some of our ideas included a dragon, a dinosaur, an alligator or a large bird like an ostrich.
What do you think it could be? Share your ideas on Seesaw! You could record a short video, draw a picture or write some sentences.