Dinosaur spotted in Keyworth!!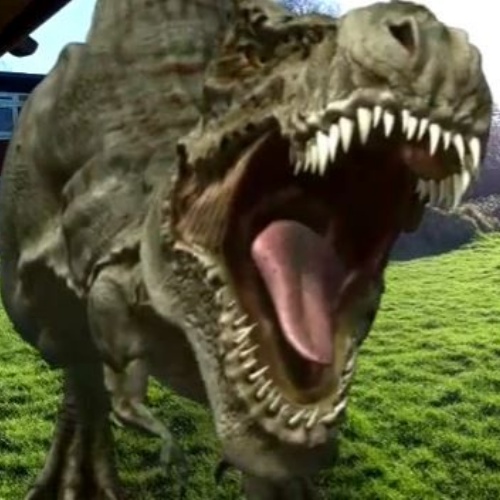 Security footage at our school captured something amazing on film! Check out the video.
Bluebell class have a theory that this T Rex is the mother of the babies that hatched from our eggs!
This video inspired us to learn more about the T Rex and we produced some fantastic pieces of work as you can see from the photos below. Why don't you do something similar? Here a some ideas:
Paint or draw a picture of a T Rex and label it with describing words e.g. sharp teeth
Create a wanted poster for the T Rex. Be sure to include a picture and sentences describing what it looks like, where it was last seen etc
Make a fact file for a T Rex
Make a T Rex out of playdough or modelling clay
Create a comic strip story for the T Rex - What os it looking for? What happens next?
Create a news report (paper or video) for this amazing event
I look forward to seeing your work on Seesaw!