New Reading Trolley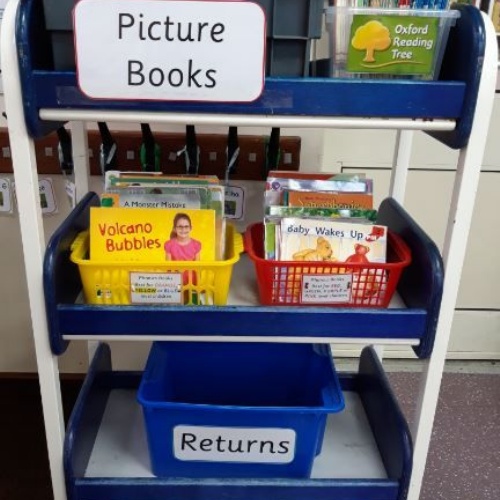 Extra books for you all to enjoy!
After sorting through our books in school, I have created a reading trolley. This will be outside our classroom at the start and end of the day for you to borrow extra books.
What's on the trolley?
Picture books
Oxford reading tree books (various levels)
Phonics books
- The RED basket is best suited for children reading red, green , purple or pink level
- The YELLOW basket is best suited for children reading orange, yellow or blue level
Children can borrow as many books as they wish! When you are finished, please place your books in the blue returns box so that they can be cleaned/quarantined.
Please note this is in addition to your child's two reading books. These will still be swapped every Monday and need to come into school everyday in their books bags.