Delicious writing and sensational seeds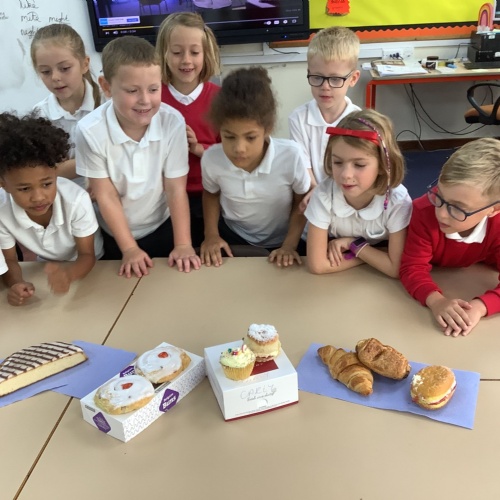 Year 2 are loving their writing and science lessons this half-term!
In science we are building on our knowledge of trees from Year One and learning all about plants. We have been exploring the difference between seeds and bulbs, and recently learnt about germination.
To show us all how germination works, we're carrying out an experiment with winter peas. We each planted a seed and will grow it under different conditions to see what happens!
Mrs O'Connor's literacy group have been having a great time with our class text, 'The Marvellous Fluffy Squishy Itty Bitty', which links to our local area topic. We've been discussing different shops in the village and had an immersive experience day for a bakery.
As well as watching video's of bakeries in Paris, we used our five senses to describe a selection of treats from the bakery - we even got to taste some! As you can see from the photos, this generated some fantastic vocabulary that we can use in our writing.