Pancake day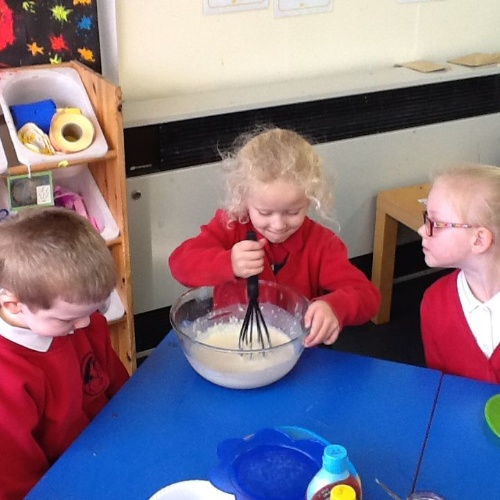 Making and eating pancakes.
On Tuesday we celebrated pancake day by making our own pancakes.
We had a variety of toppings traditional lemon juice, orange juice, sugar, honey, bananas and chocolate sauce .
The blackbirds even had a go at cooking their own .
Thank you to our parent helper who came in to help the children.
Click here to see the tasty toppings the children chose for their pancakes