Forest school session 12-6-19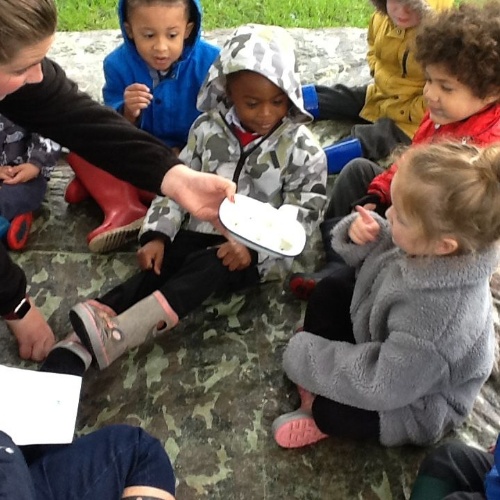 First Session of Forest School run by the Children's Centre.
A small group of Robin's joined in the first of six Forest school sessions on Wednesday.
The rain did not stop the children joining in the activities. They made bird feeders
played in the puddles and had a great time splashing in the puddles.
Very happy wet children! Click Here for more photos.
Please remember if your child has been selected to send a coat, change of clothes and shoes. We will be going out in all weathers!