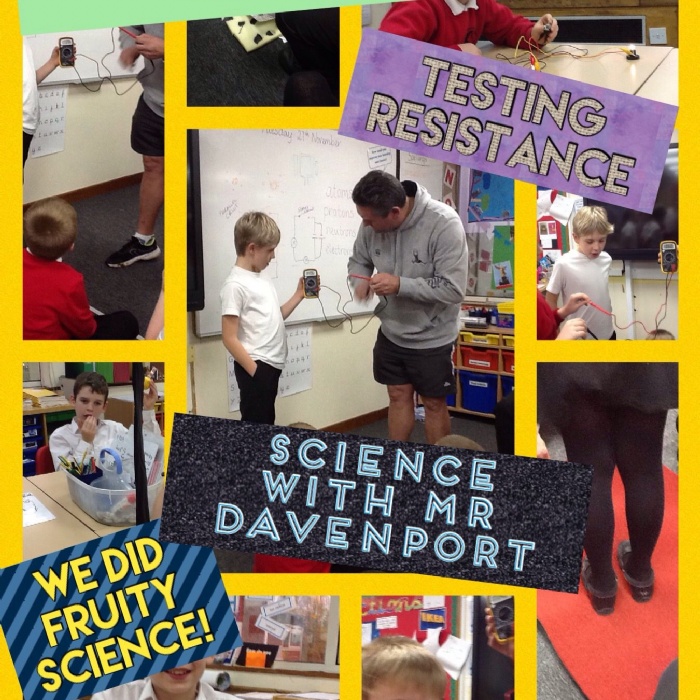 It's ELECTRIFYING...
Published 27/11/18, by Sarah Rayns
The atoms were flying around and colliding in Eagles class this afternoon, as Mr Davenport made electricity from his fruit bowl! The children made parallel circuits and created their own cells using lemons. After this, they used foam and tinfoil to create a buzzing floorboard alarm- the learning atmosphere was ELECTRIC!
Read More