It's ELECTRIFYING...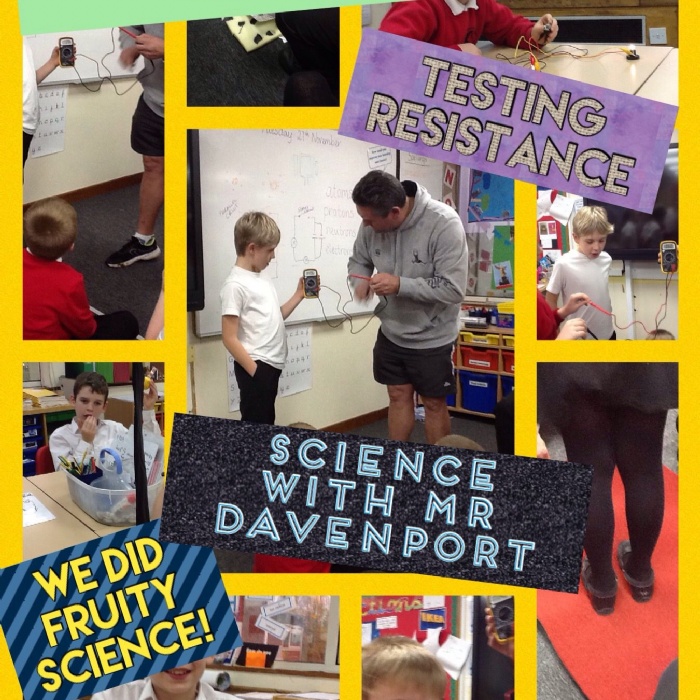 The atoms were flying around and colliding in Eagles class this afternoon, as Mr Davenport made electricity from his fruit bowl! The children made parallel circuits and created their own cells using lemons. After this, they used foam and tinfoil to create a buzzing floorboard alarm- the learning atmosphere was ELECTRIC!
We are Electric Experts now, ask us all about protons, neutrons and electrons and we can tell you tons....
A huge thank you to Mr Davenport for sharing his science knowledge in a fun, creative manner.