POLAR EXPLORER FROM THE EAGLE CLASS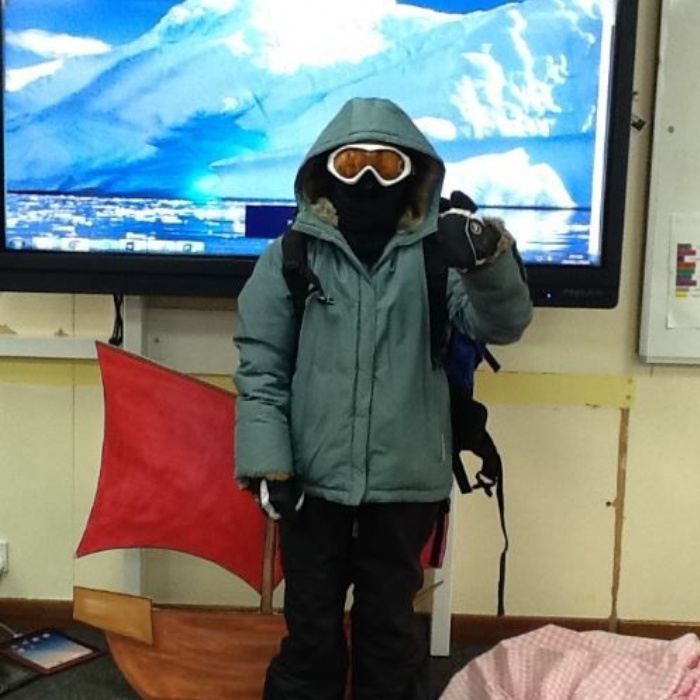 It took some preparation and decision making but our intrepid explorer has set off.
Shackleton left on his Antarctic Expedition as well equipped as was possible, however, we have discussed the conditions he experienced on his doomed voyage. We have also researched the 'layering effect' that is required to survive the cold temperatures and our class explorer dressed appropriately with: thermals, base layers, middle layer and fleeces. She was very prepared for the ice outside.