Congratulations y6...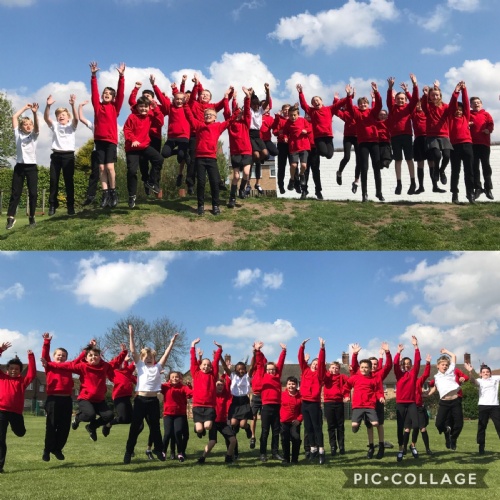 What a week it has been, with breakfast club and outdoor picnics, a bird that tried to fly into our classroom and a beautiful blue sky to keep us smiling. The Eagle's class have worked as a great team and survived their SATs with smiles and the best attitude ever! I could not be more proud of their focus and their maturity this week. Well done to you all, every one of you is a star in my eyes.
The photo shows the class shouting, " Yahoo, SAT's are over!" Now, for a great day tomorrow...