HIGHER AND HIGHER ROPES...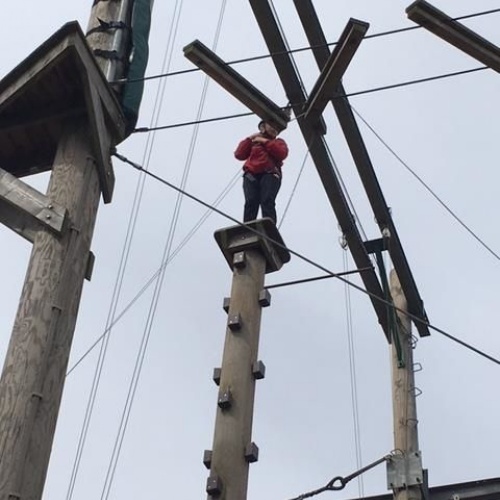 From the ground, it looked easy. From the sky things changed. The challenge was on- who dares go first? James, Sean, Lewis and Emily are high rope superstars.
The children were all amazing and helped each other overcome nerves and fear. The platform wobbled, the children dangled and the ropes swung wildly, yet everyone felt a sense of achievement . The instructors were fabulous and encouraged us all.
To see some photos of flying children, click here.