Welcome to Rose Class!
Hello new lovely year 5 class!
I hope you have all had a wonderful summer and are looking forward to the new year ahead!
I just wanted to do a quick blog post to introduce you to our new classroom and answer any questions that you or your parents might have about how school is running this year.
Firstly we will be using the rainbow rules to help keep us safe and hygienic.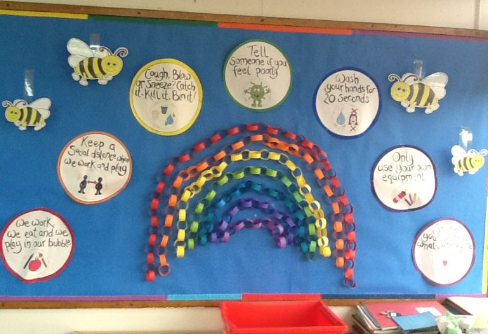 Please bring a water bottle as this can be kept on your desk.
Your PE kit will be kept on your peg as normal and your coat can be kept on the back of your chair. If you have a packed lunch, this can be kept under your table. Please don't bring a big school bag or any additional toys, games etc.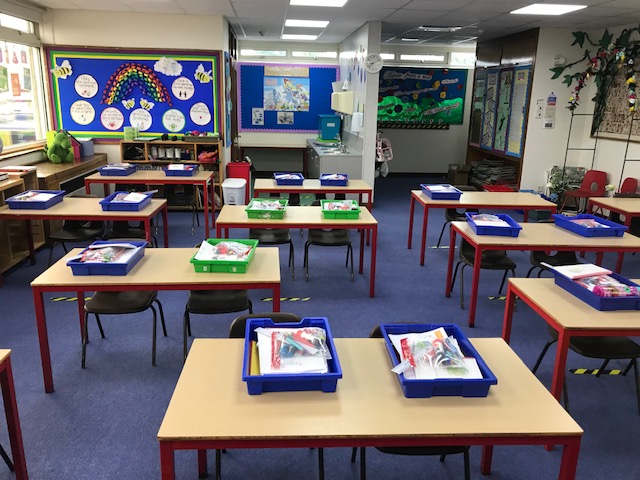 The classroom is spaced into paired seating, so although you will be sat with a friend, you will both be facing the front and distanced from others.
We still have a lovely reading area, this is a reading garden this year! Everything in the reading corner is easily cleaned (sorry, no cosy blankets and cushions!) so we can all use it as a calm and quiet area to enjoy a book.
Once you have finished reading a book, it will go into 'book quarantine' to make sure it is safe and clean before another child borrows it.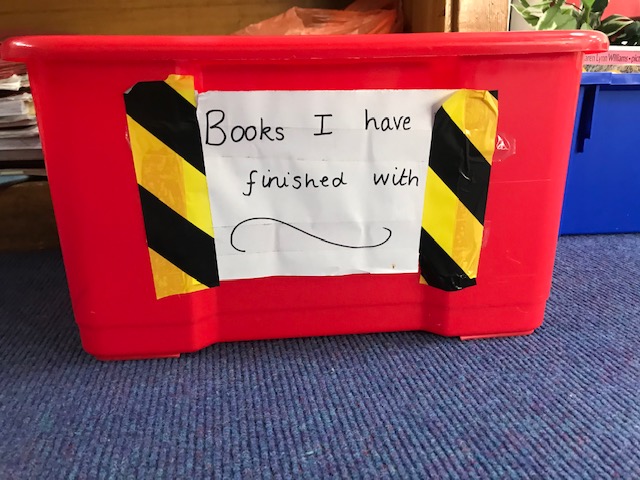 You might notice that you have all got your trays on your desk! This is to help keep us organised and clean at the start of the new year. In your tray is everything you will need in school every day:
Your exercise books
Your equipment packs
Your reading diary (and book when you have chosen one!)
Your handwriting booklet
Your maths booklet
This means that you will have to keep your trays very organised and neat and tidy, and they can't be where you keep other bits and pieces that you collect throughout the first term!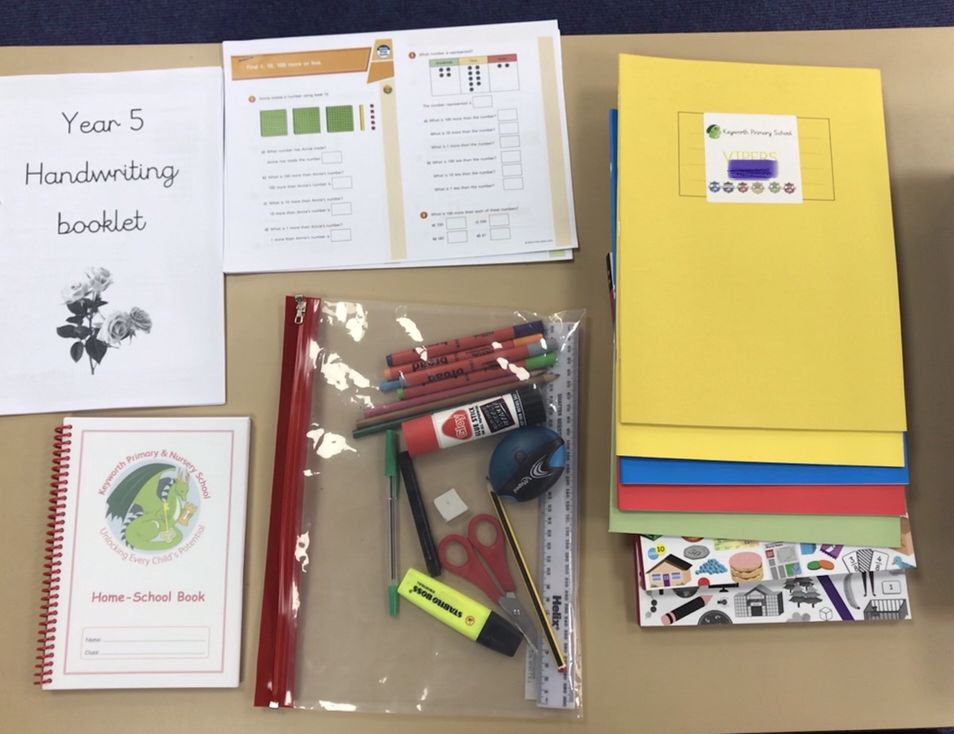 I am SO excited to be your teacher again for year 5 and I know it will be a fantastic year!
Now enjoy your final weekend of the summer and I will see you on Monday!
Miss Rayns