Mummification madness!
Today we carried out a mummification demonstration!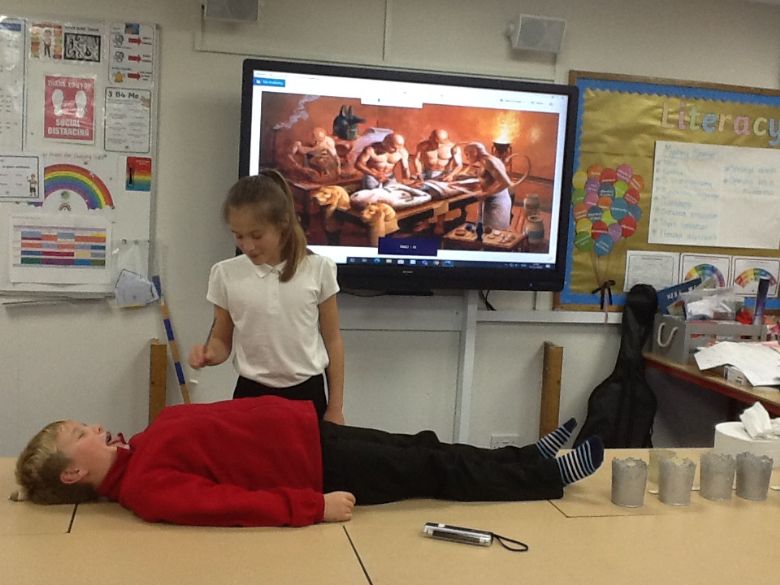 We discussed the process of mummification and the reasoning behind the steps involved. Then we completed a mock mummification and discussed why Ancient Egyptians did this, as well as some of the most well known Egyptian tombs which have been discovered throughout history.