We've worked it out!
We have had such a busy week working out all the clues in our classroom!
The strange goings on in our classroom continued. On Wednesday, our classroom was covered in glitter AGAIN! We also found some strange shiny things on our tables. We weren't sure if they were from an animal or not. Some children suggested they were butterfly wings, some thought they might have been dragon scales. Some even though Mr Cresswell had planted the glitter in our classroom!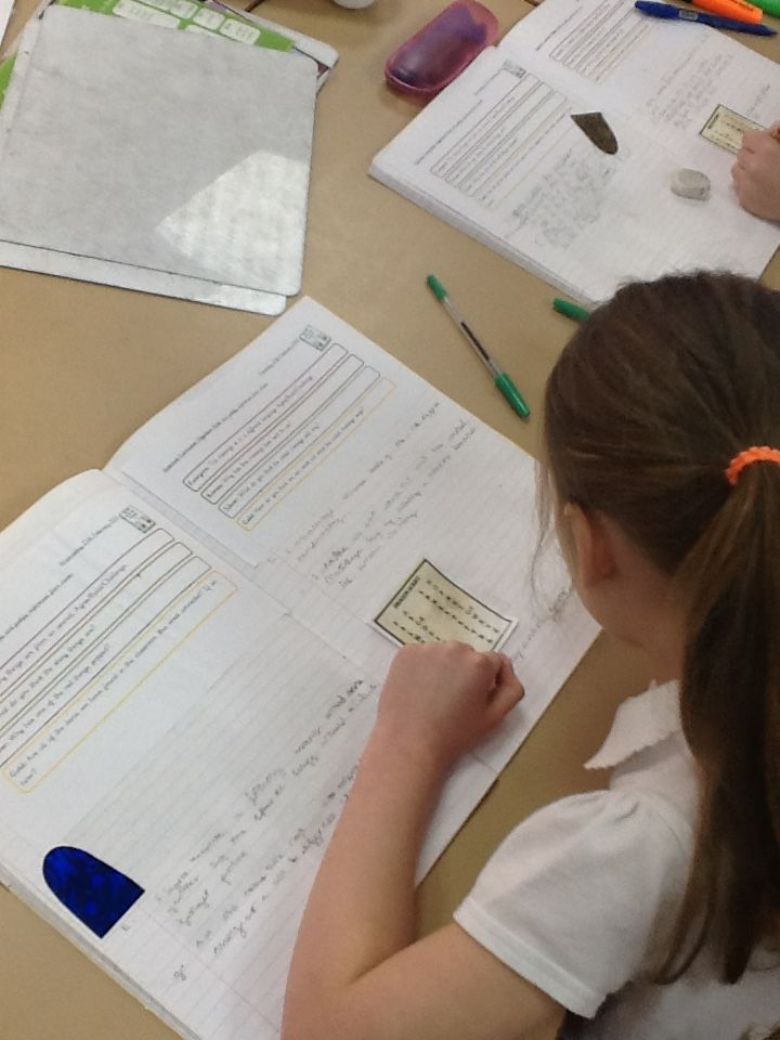 On Thursday, there was a coded message stuck to our tree! We weren't sure what we would need to do to work out what it said, but then Mrs Buttery brought us some post!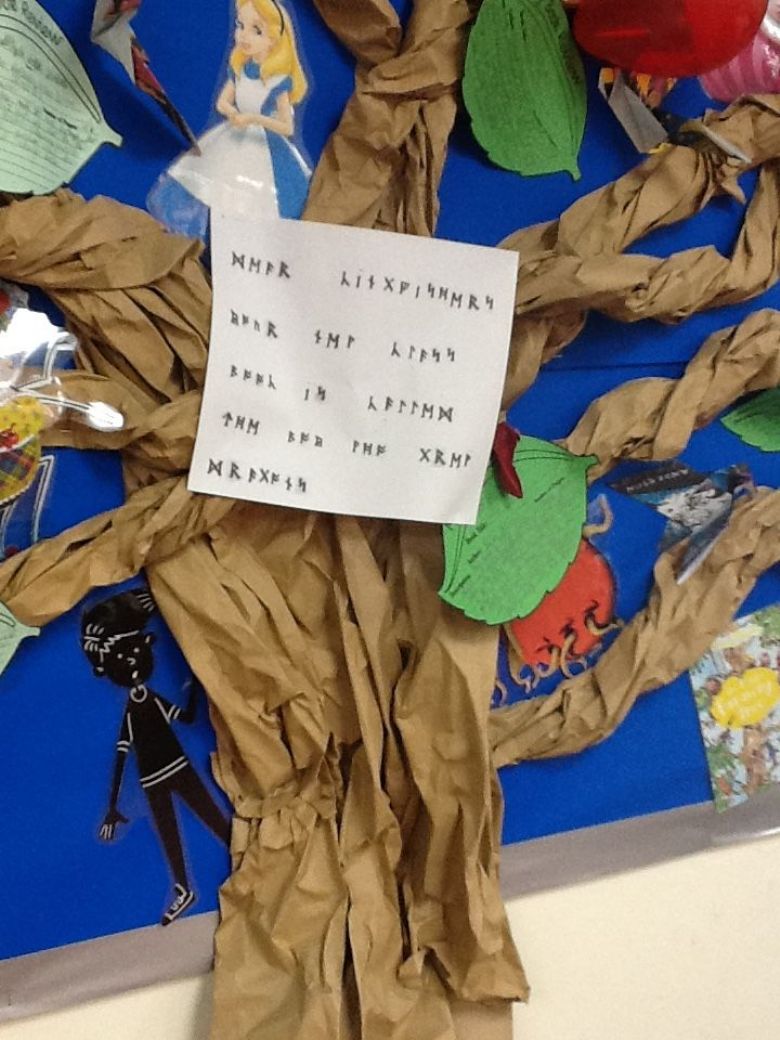 Inside the envelope was 'Dragon script' and it told us how to break the code! We then had to work out what the message said. It told us what our new class book is going to be!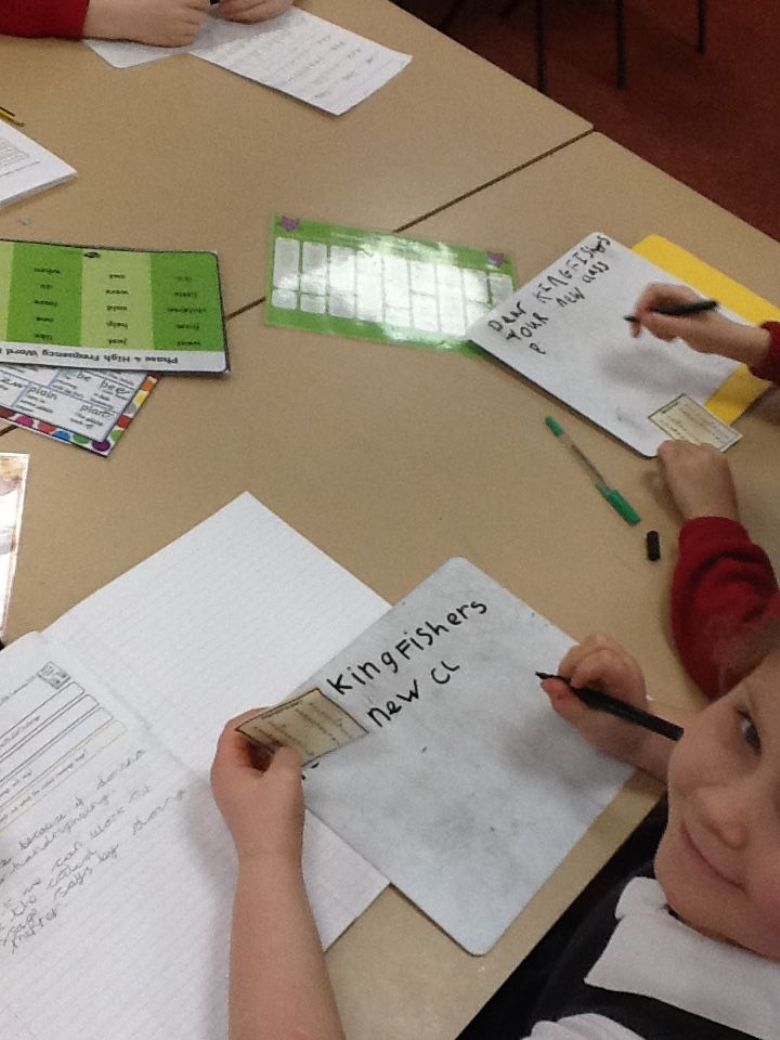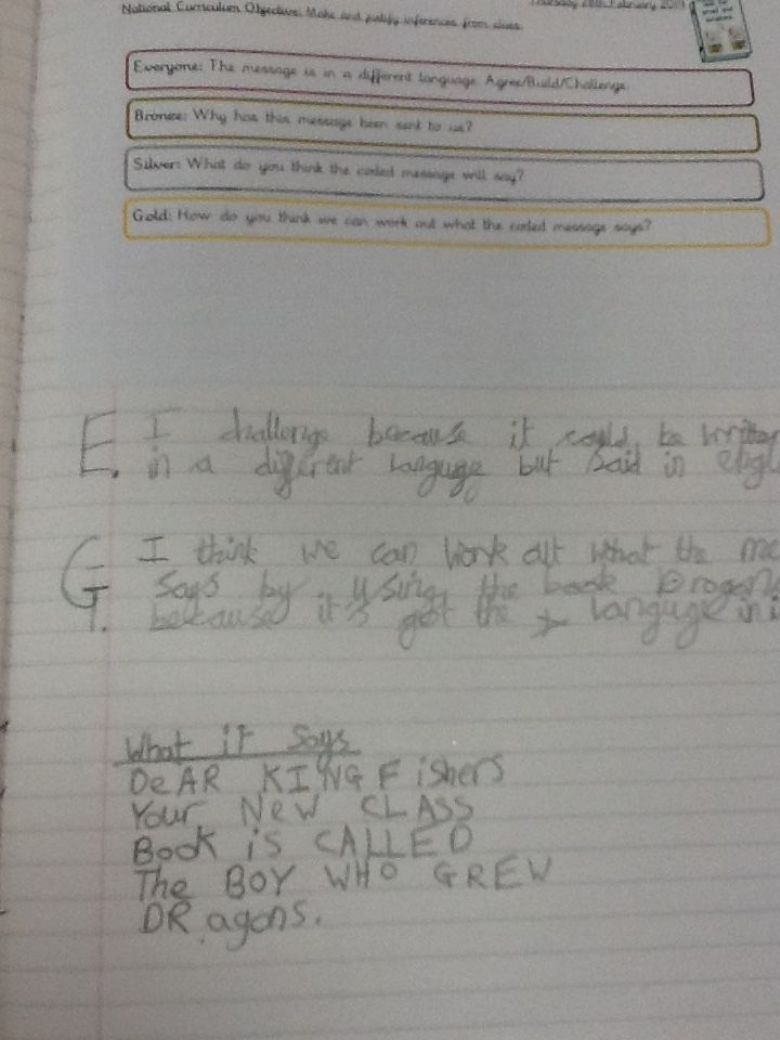 This morning, we came in to even more surprises! We found a copy of the class book and...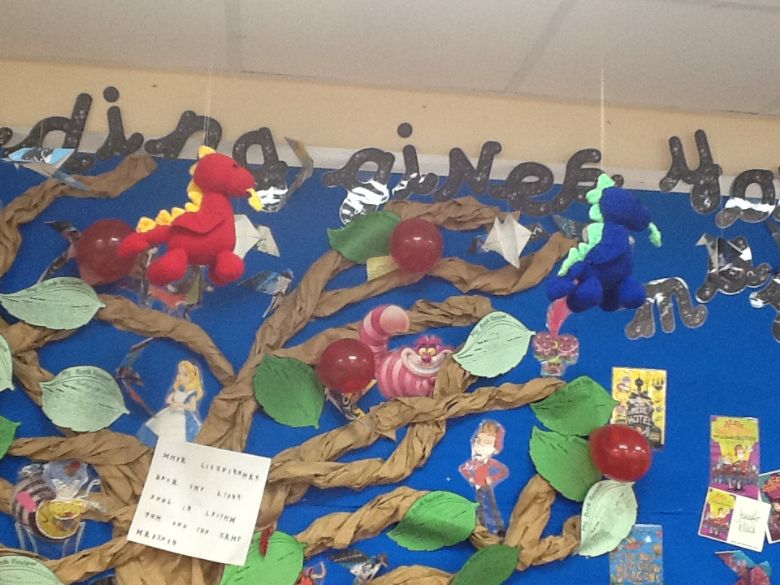 Two dragons!
What an exciting week in Kingfisher class! We can't wait to find out what happens in the book!