Democracy rules!
Over the last few weeks, we have been learning about democracy.
Mrs Holmes has been teaching us all about democracy and after our last lesson on it yesterday, Maisie, Naomi and Kaitlyn were so inspired they decided to do extra research! They asked if they could do a lesson for the rest of the class and they prepared a few questions to get them thinking.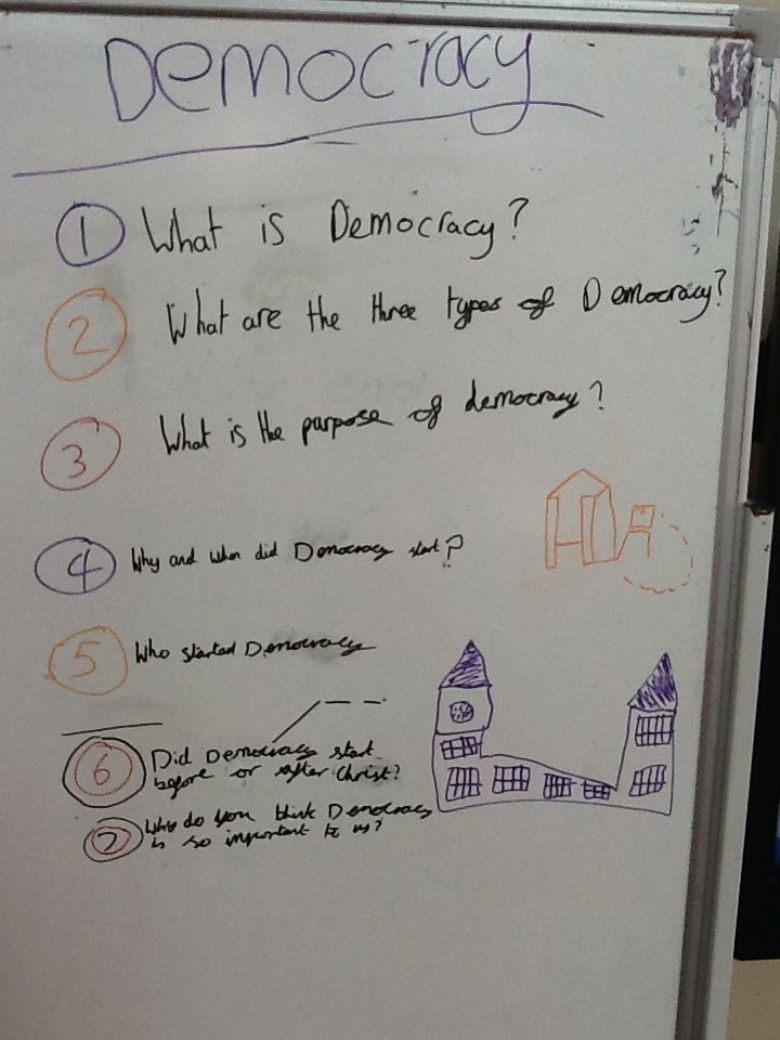 We had a really good discussion about what we thought democracy was and why it was important to us. As you can see, we were all very engaged!