exploring equivalent fractions
Folding paper in different ways to find equivalent fractions.
We started by finding all the different ways of showing a 1/2 by folding a square. We then folded the square into quarters to find out how many quarters are in a 1/2.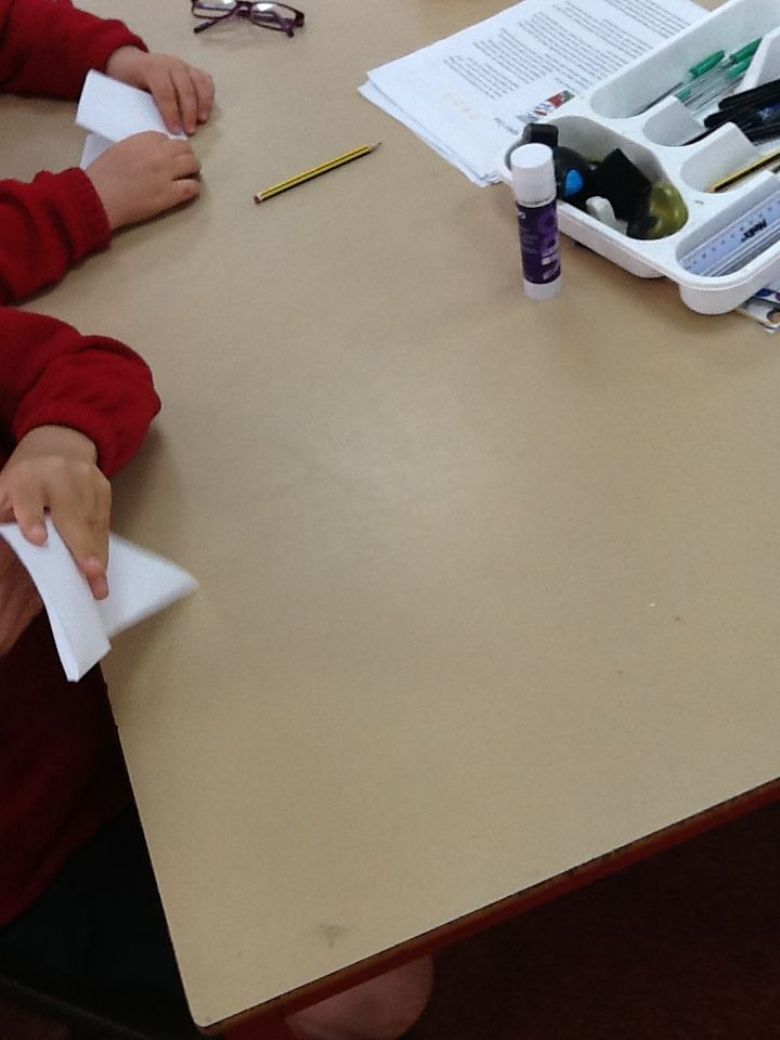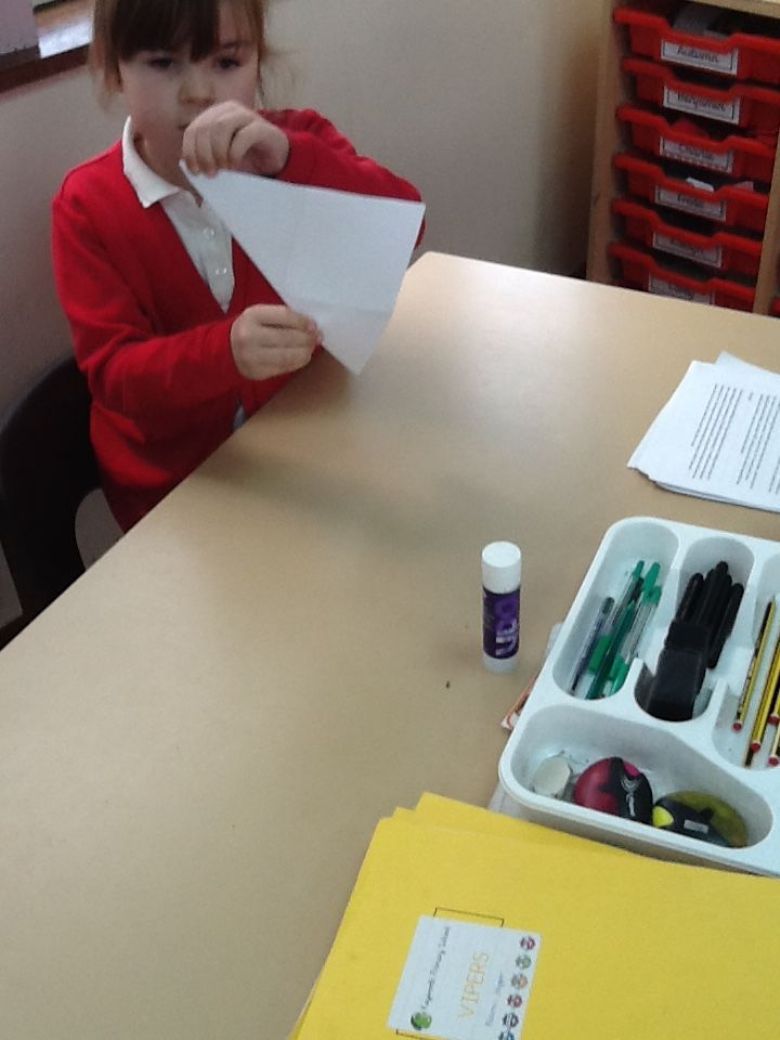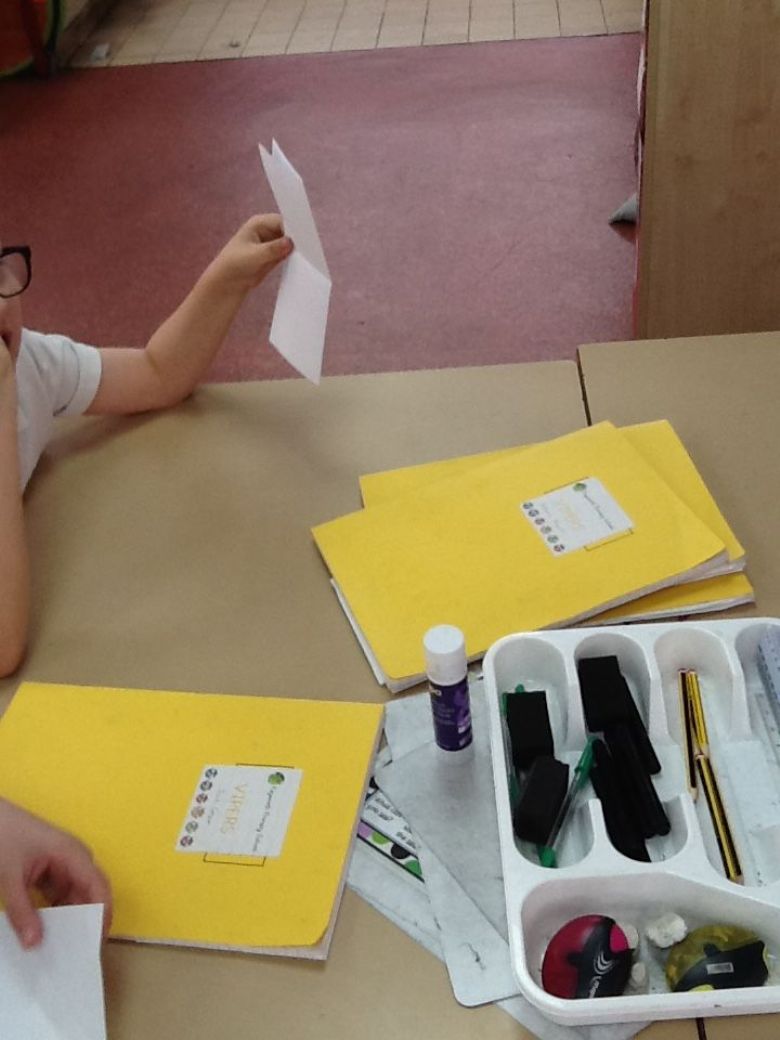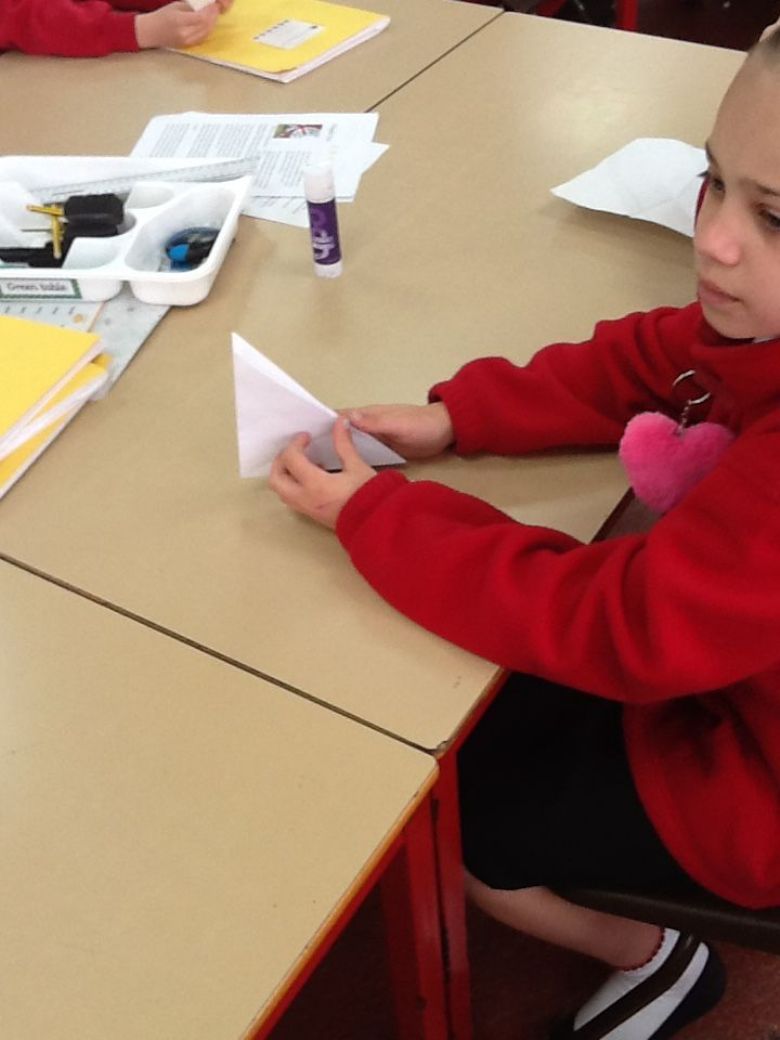 We then folded a strip of paper into quarters and another strip of paper into eighths. We used both pieces of paper together to find equivalent fractions and even started to spot a bit of a pattern!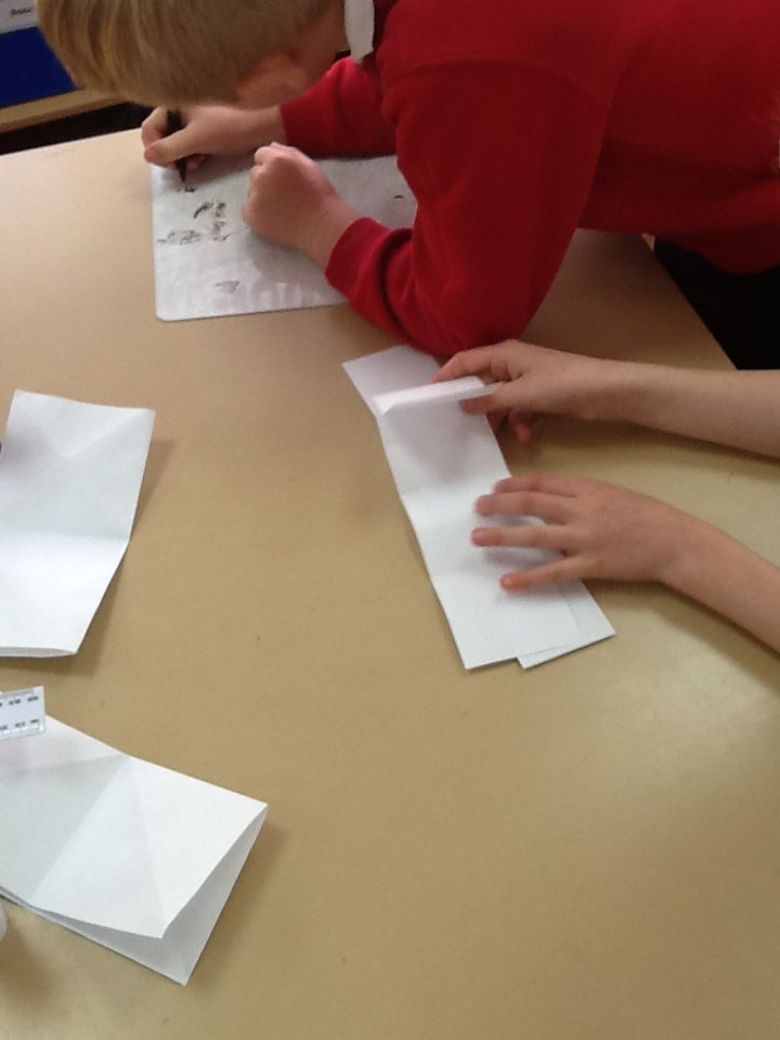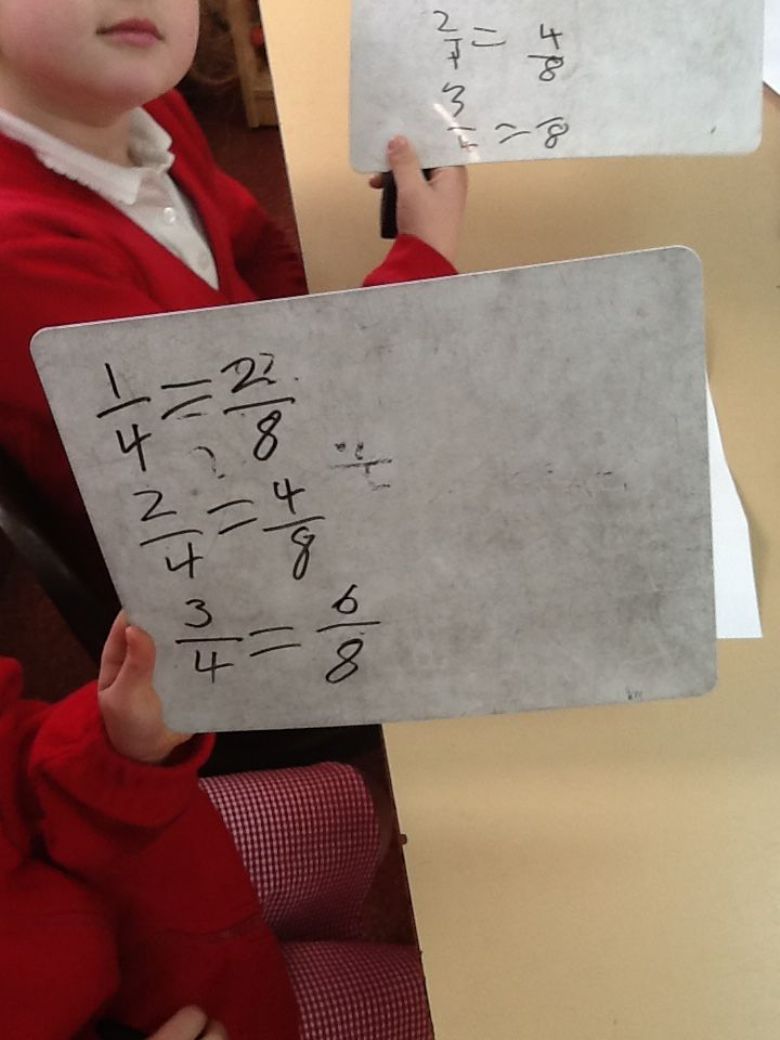 Fantastic fractions work Kingfishers!