Busy week for Kingfisher class!
We have had such a busy week in Kingfisher class!
Lots of our activities have involved team work this week and we have all worked really well together.
We started to make our volcanoes for our Tremors topic this week using newspaper, masking tape and art roc. It's quite messy and takes a while to get it to stick, so we all had to work together. Here are some of our volcanoes so far:
We have also been very busy exploring the properties of 3D shapes. We made our own 3D shapes earlier this week using art straws to represent the edges and play dough to represent the vertices. Some of the shapes were a real challenge as we didn't have pictures to look at!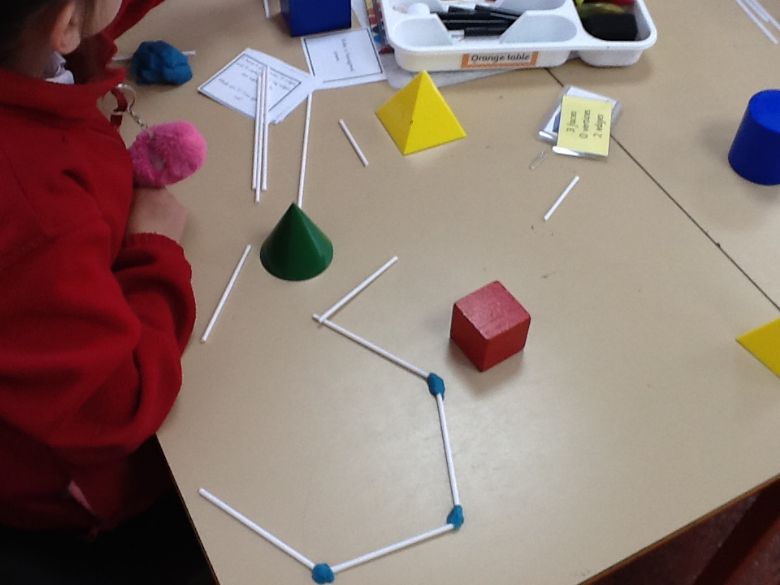 We have also been experimenting with rocks and investigating their properties. We used vinegar to see if there was any chalk in the rocks and a flow-chart to work out which rocks we had. We also carried out a hardness test by scratching the rocks with a paperclip. If it left a mark, it meant it was softer than a rock that it didn't leave a mark on. The final test was the water test to find out whether the rocks were permeable or impermeable.