Crime scene - do not enter!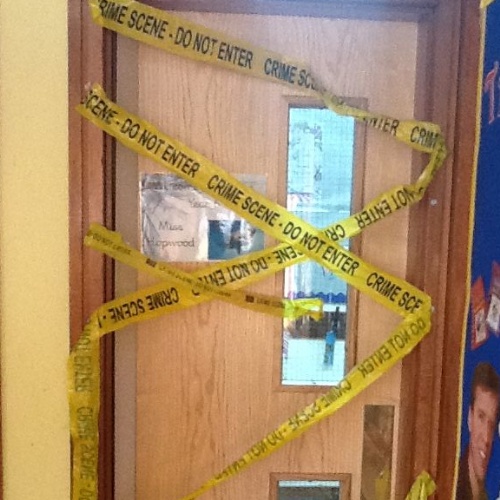 Mr Cresswell has been kidnapped! Last seen: Friday evening, in the Year 6 classroom.
Shark class had a bit of a shock when they came into school this morning! Posters of Mr Cresswell everywhere stating that he had gone missing, crime scene tape blocking off their classroom door, and an absolute mess inside the classroom! (Miss Hopwood was NOT impressed!)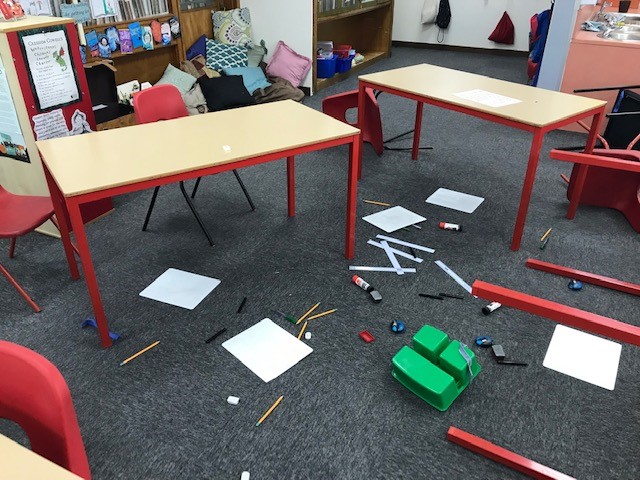 Before we could enter the room, we had to make sure that we didn't contaminate the crime scene by wearing gloves and forensic coats: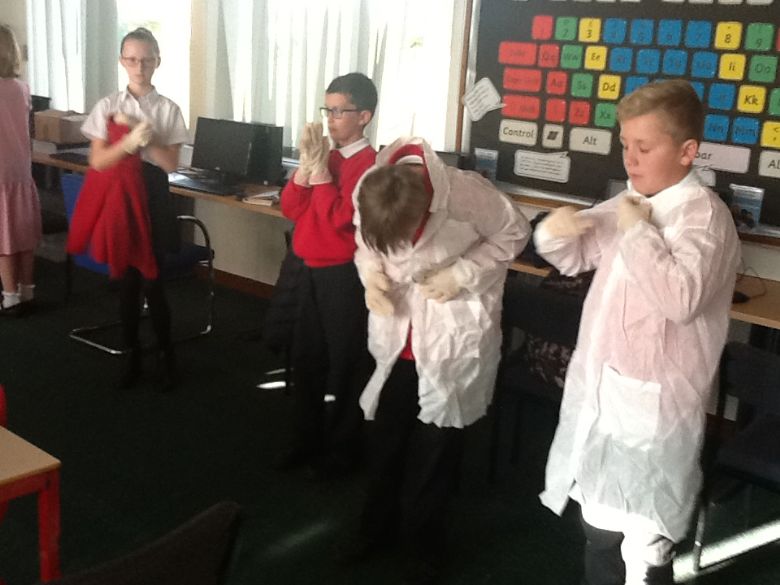 We were left a note by the kidnapper:
We had to use our fingerprinting skills that we had learnt last week to help us by taking all the teachers' fingerprints! We then used fingerprint powder to dust for prints at the crime scene and lift them so that we could compare them to the ones we had taken from the teachers.
We also looked at bits of fabric left at the crime scene under a microscope to see if we could identify it and work out where it had come from. Finally, we learnt a new skill called 'chromatography' which we could use to compare the ink in the letter with black pens taken from the teachers.
We had a lot of evidence to go through and a fair bit of thinking to do, but putting all the clues together, we worked out that the kidnapper was... Miss Rayns! Fear not, she has confirmed that Mr Cresswell is safe and well and will be returned to KPNS.
Have a look at the rest of our photos from our brilliant experiments!