Exploding books!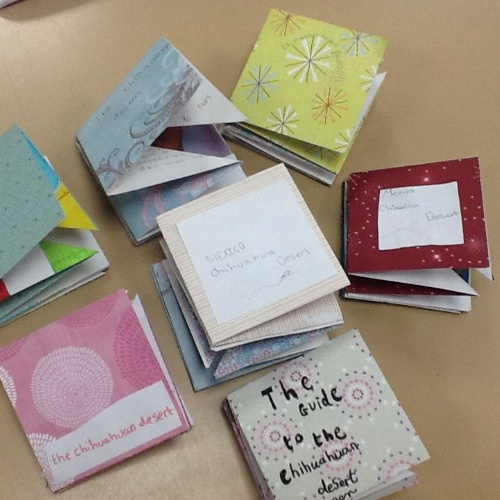 We researched the Chihuahuan desert and presented our information as an exploding book!
We found out all about the Chihuahuan desert including its location, the animals that live there, plants that grow there, and even about people that live there!
It took a fair bit of time and a lot of patience to fold the books correctly, but we did it and they look brilliant!
Have a look inside some of the books: