Confusing conjunctions!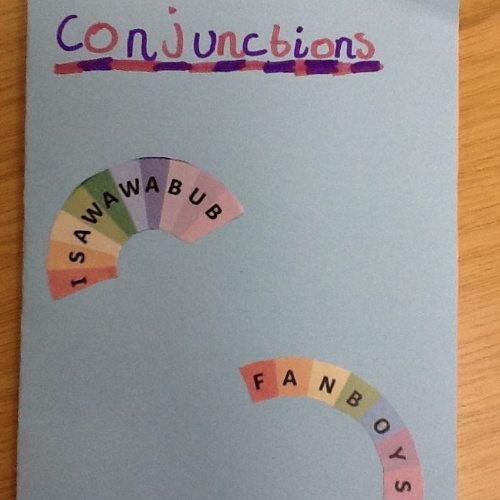 We've been thinking of our own ways to make conjunctions less confusing!
Conjunctions are very useful words and we use them all the time without really thinking about it. However, we also need to be able to identify which ones are which. We use the acronym 'FANBOYS' for co-ordinating conjunctions and 'I SAW A WABUB' for subordinating conjunctions, but do we know what word each of the letters stands for?
I set Year 6 a mission to make themselves a useful tool to help them remember which conjunctions were which and they came up with some fantastic ideas! Have a look below to see if any of these help you too!